random coffees
February 26, 2020 ☼ coffee ☼ random
A collection of random coffee photos + where I got them. Most of them can be found here as well. I find it sad that I take lots of daily life photos on my phone but they end up sitting in the cloud for the eternity. So I thought I'd post at least some of the countless coffee photos I have. Compiling these took way longer than I had expected, but it's nice to see them out here like this :)
---
Courier Coffee in Portland,
OR
March 22nd, 2016 - A small coffee place near Powell's Book Store in downtown Portland.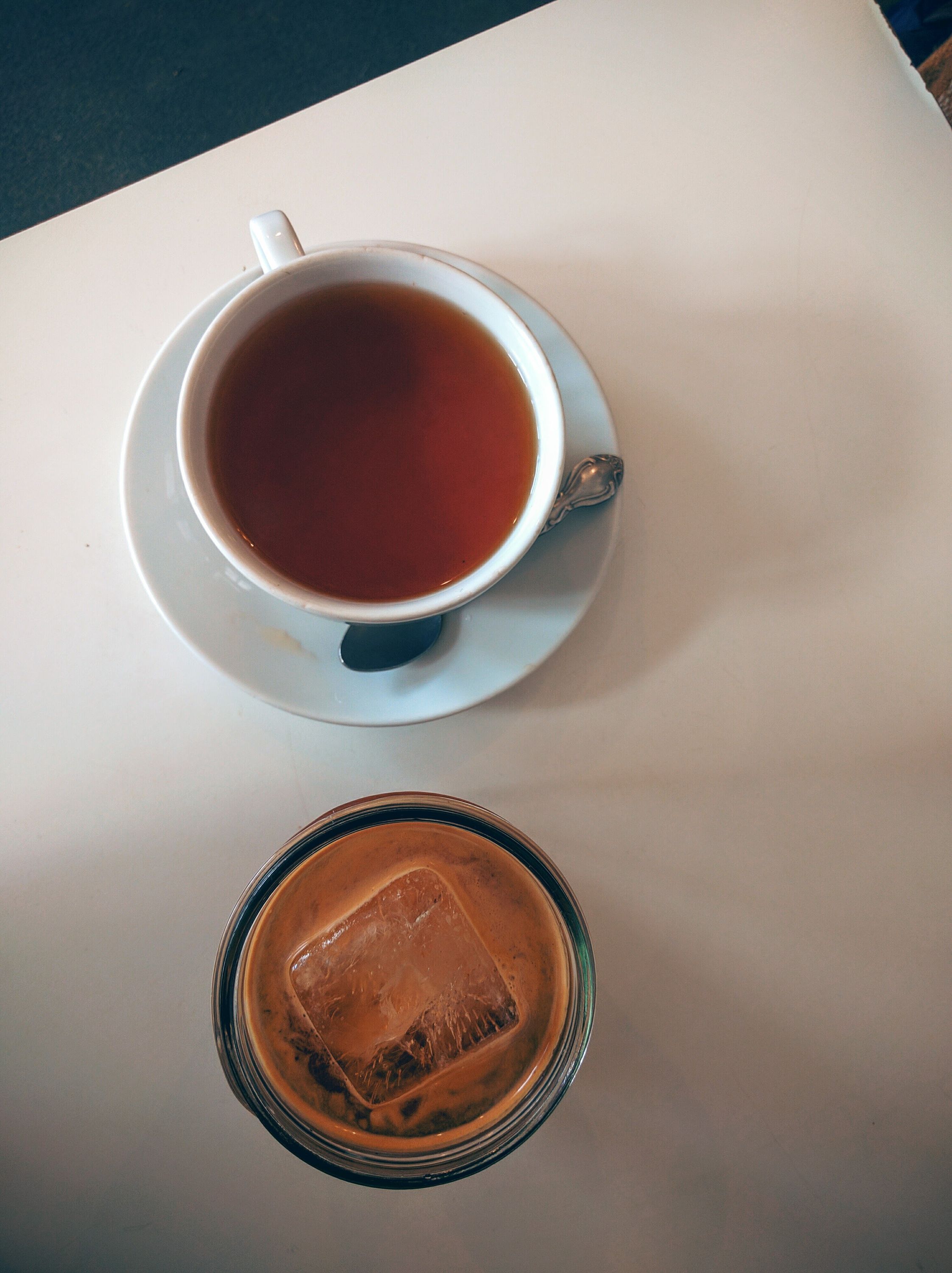 Halcyon in Austin,
TX
August 12th, 2017 - Actually, that's probably a thai iced tea.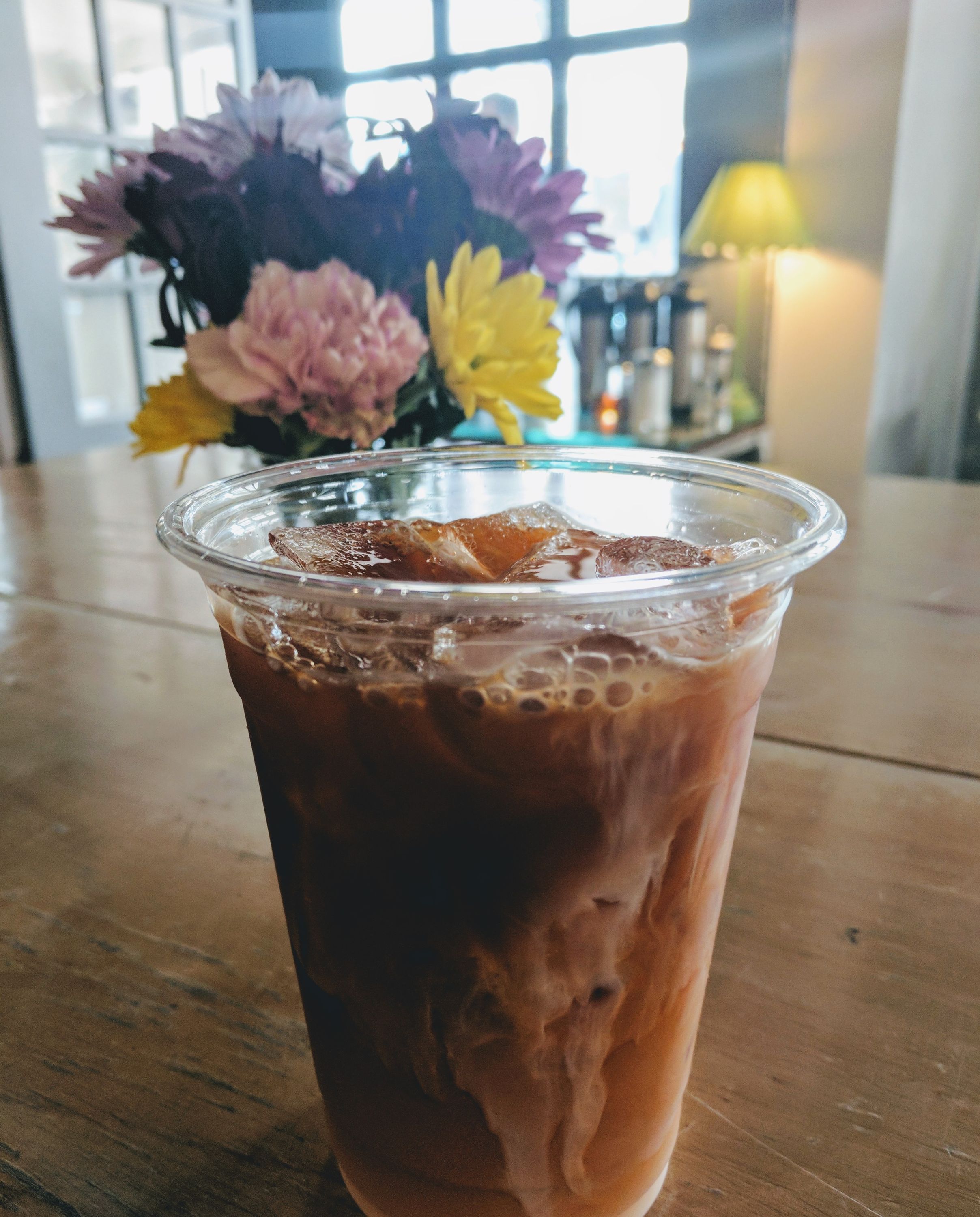 Flying Machine Avionics in Champaign,
IL
November 21st, 2017 - Trying out the new location of Flying Machine in Champaign side.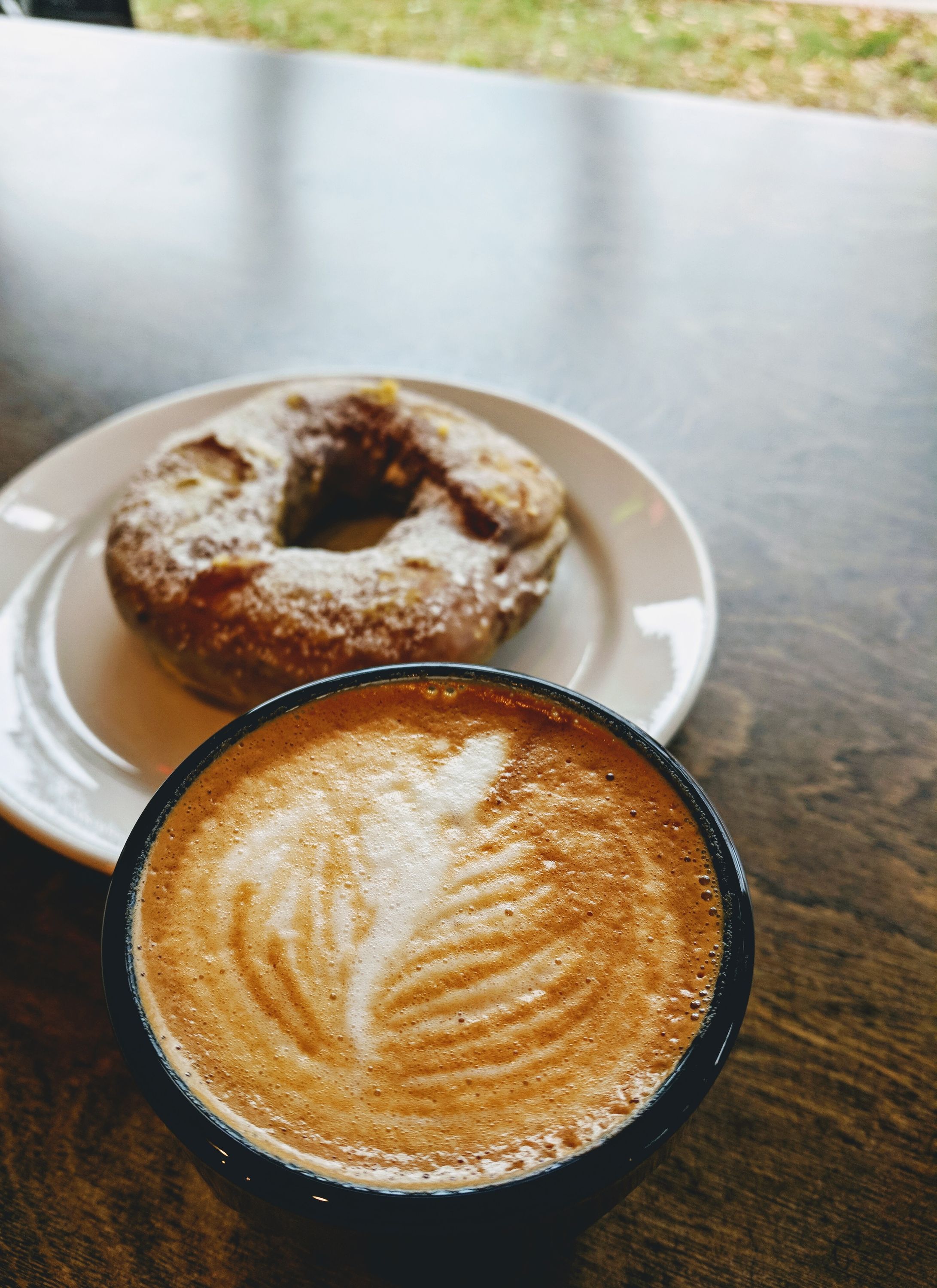 Brew Lab in Champaign,
IL
March 10th, 2018 - Probably just a cold brew.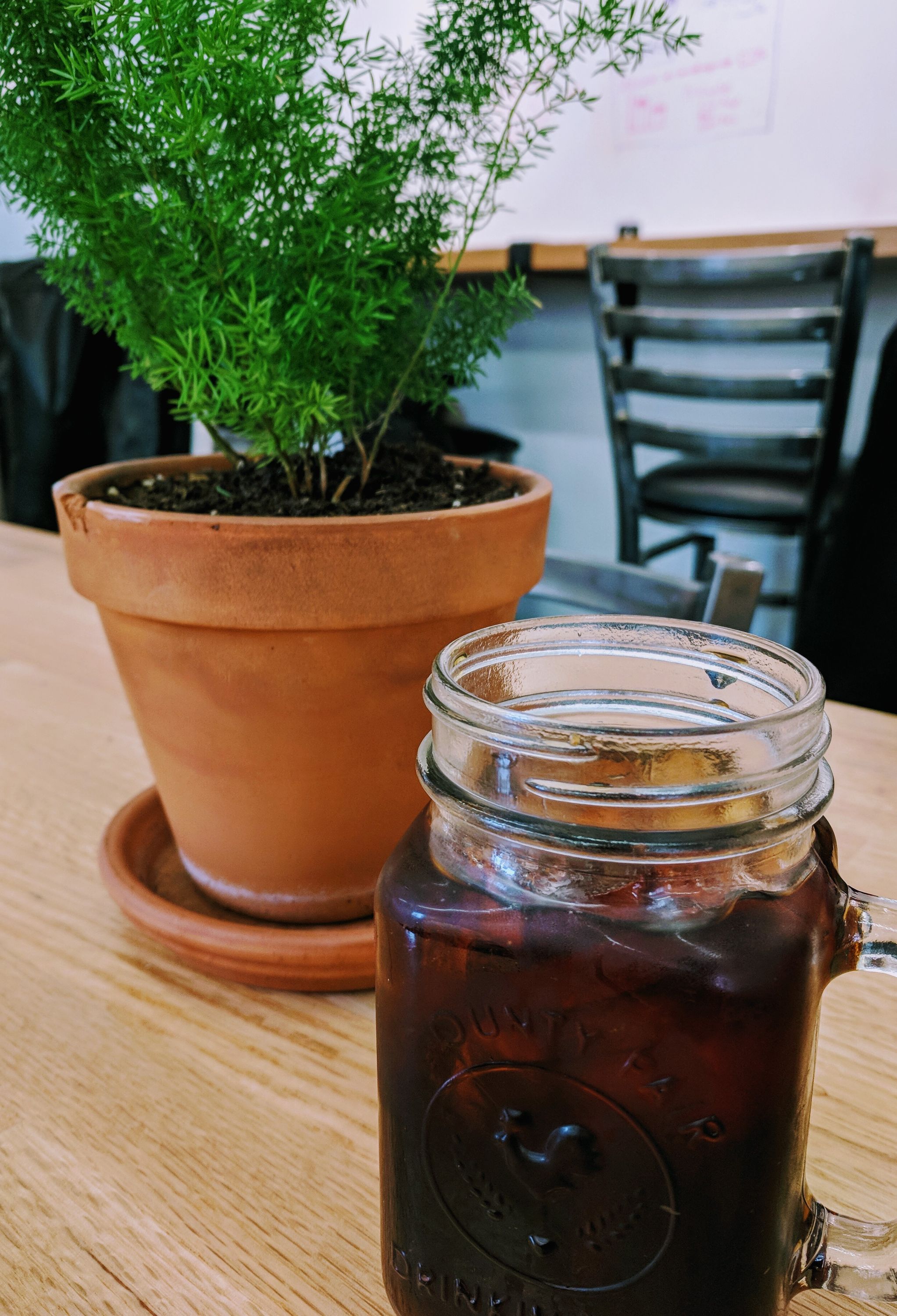 Brew Lab in Champaign,
IL
May 4th, 2018 - Probably a cold brew again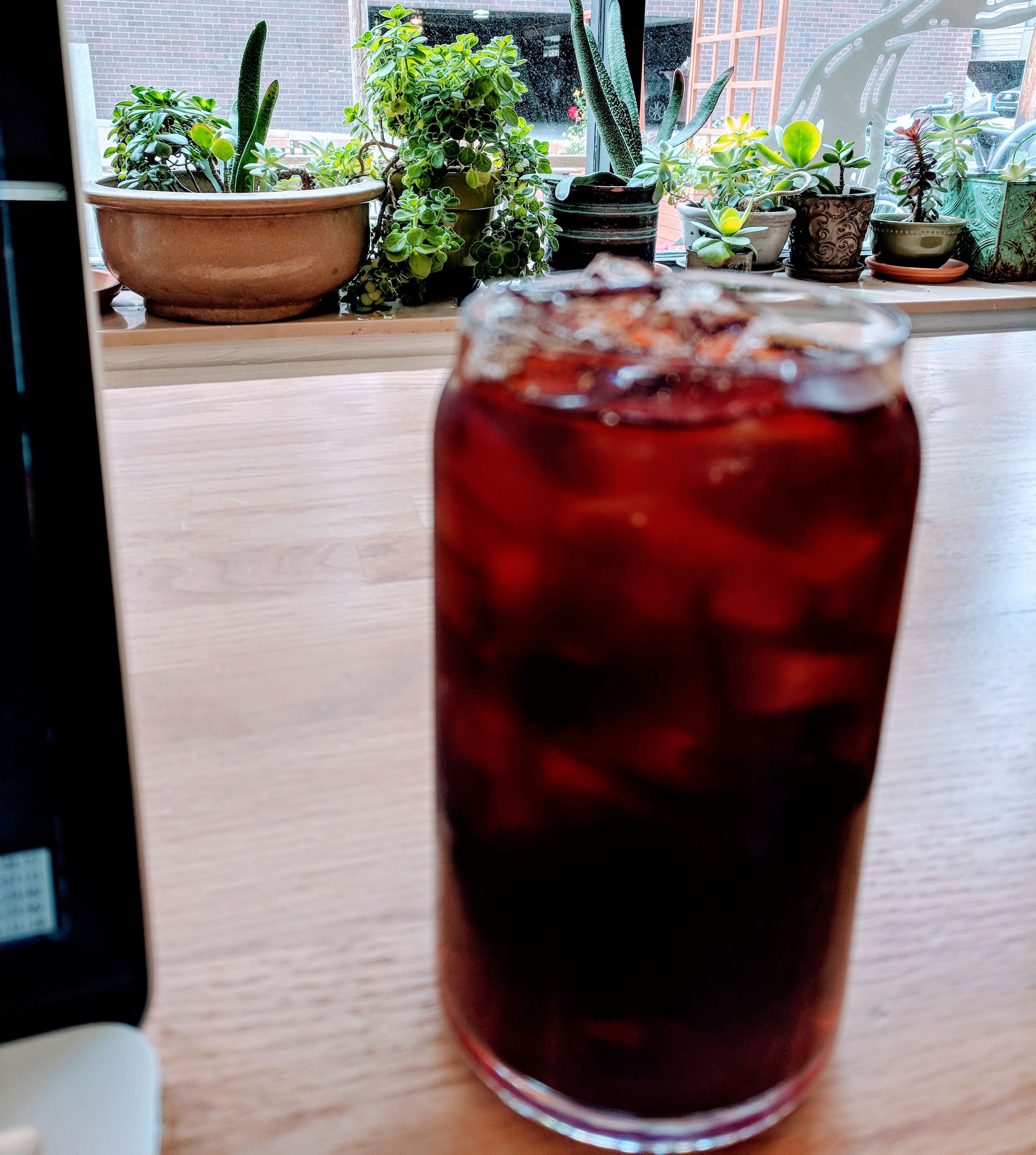 Home Coffee Roasters in
SF
May 26th, 2018 - Visited this place with Alan and Ben just for that rainbow aesthetic.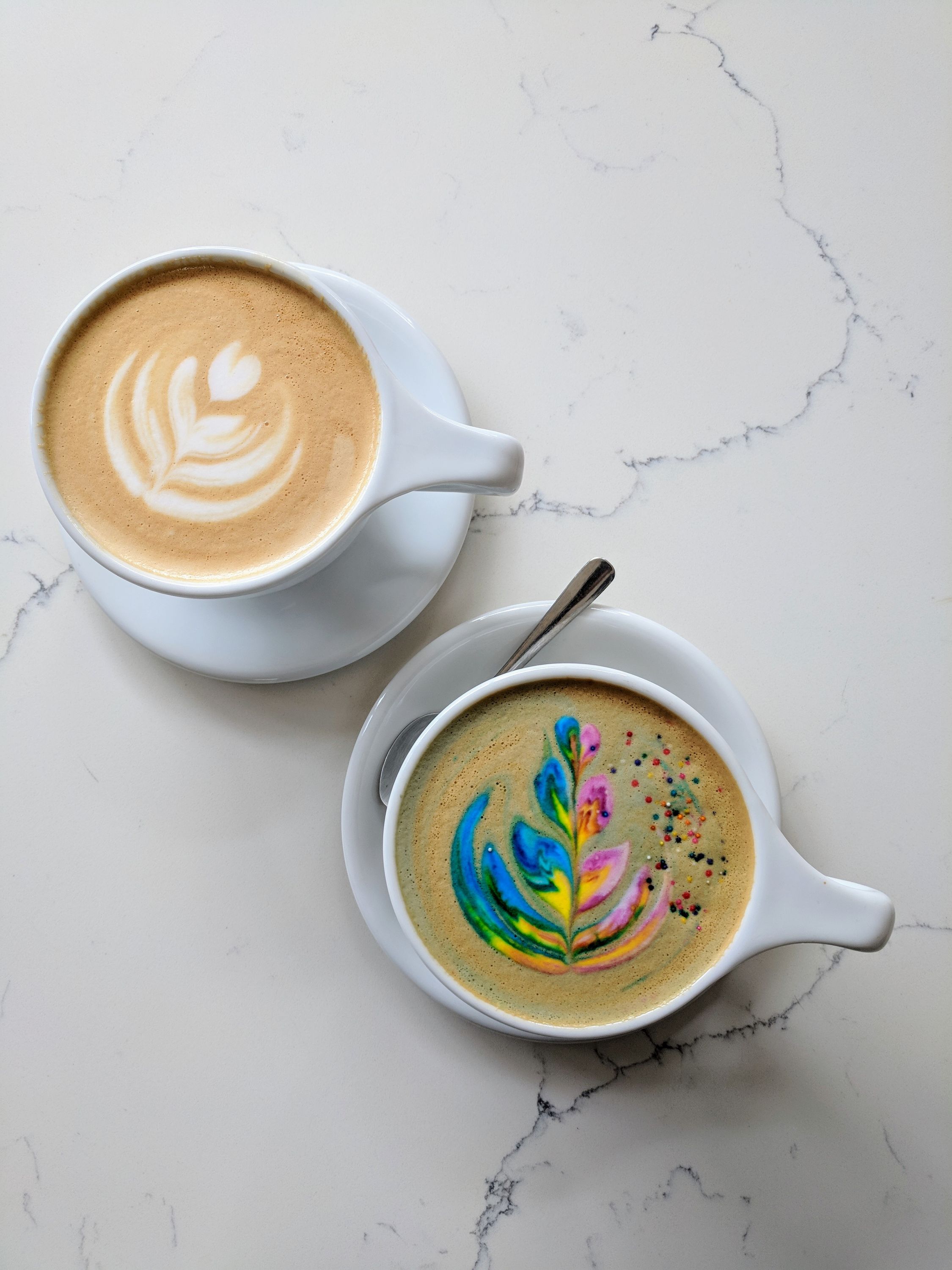 Blue Bottle Coffee in
SF
June 24th, 2018 - Went to get a quick coffee at the Ferry building right before the Pride Parade.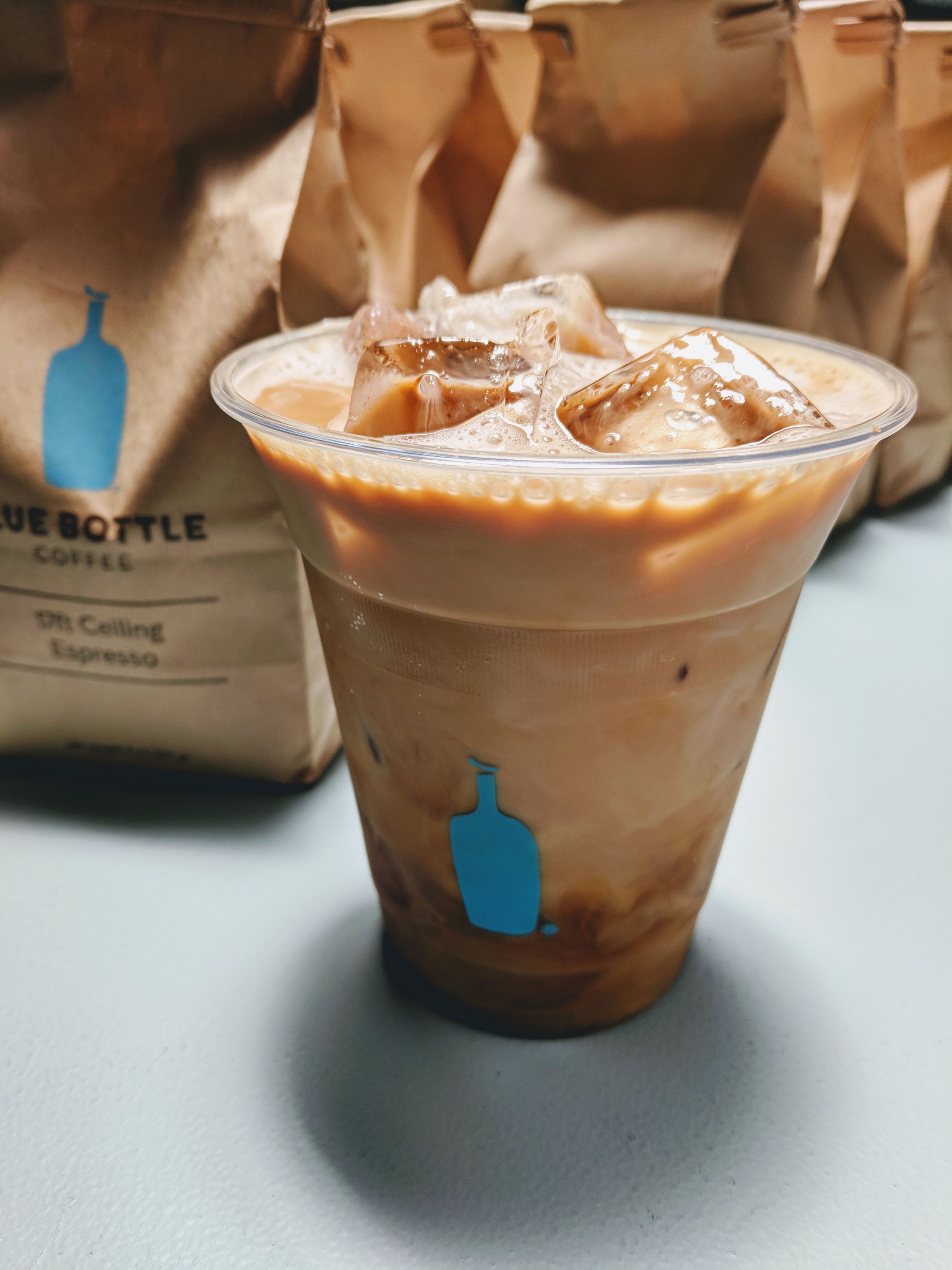 Slate Coffee Bar in Seattle,
WA
September 10th, 2018 - First week in Seattle, visited Slate Coffee with Yasha, who was on a interview trip. We got like a "tasting course", which ended with this Cappuccino deconstructed.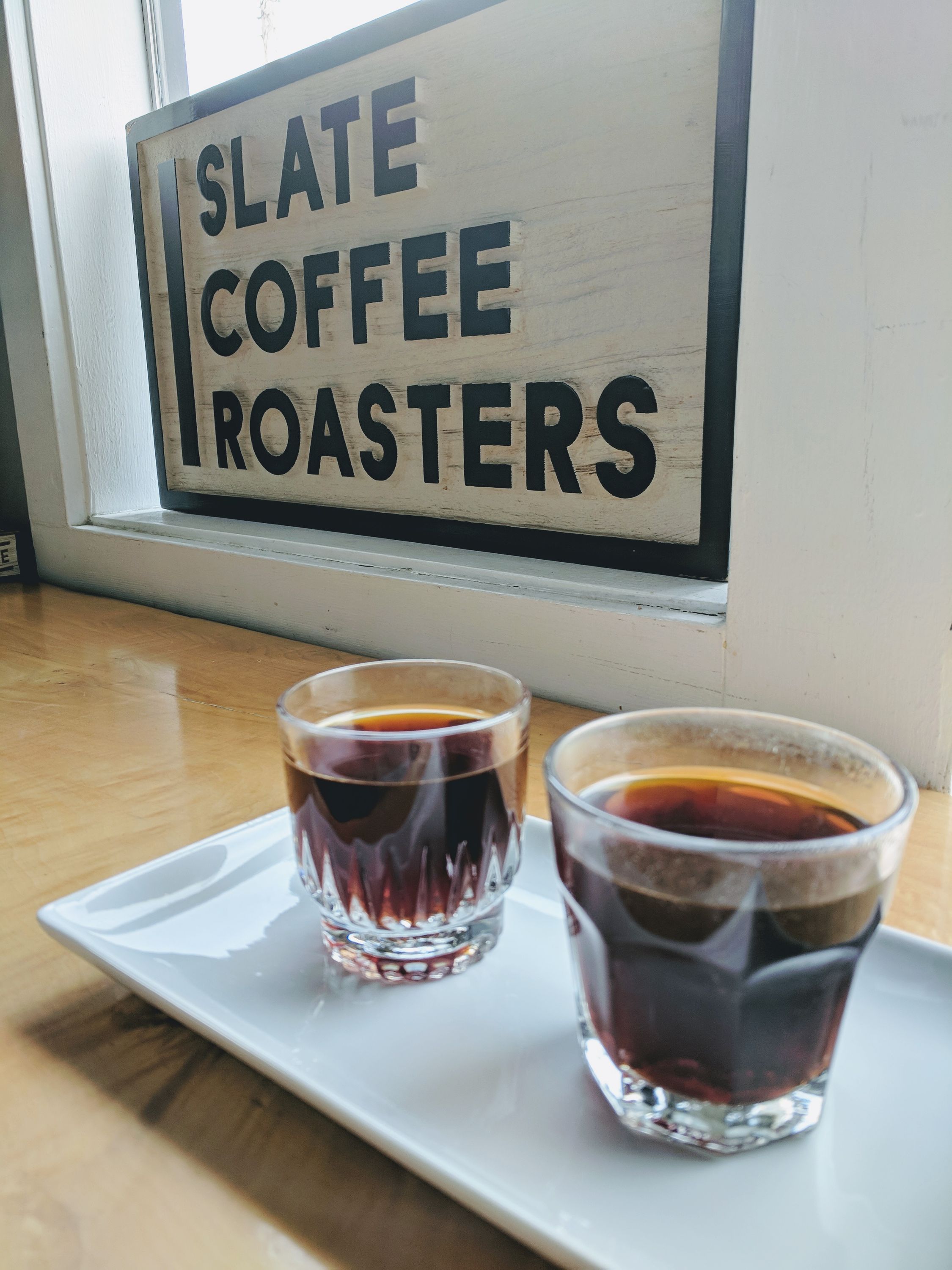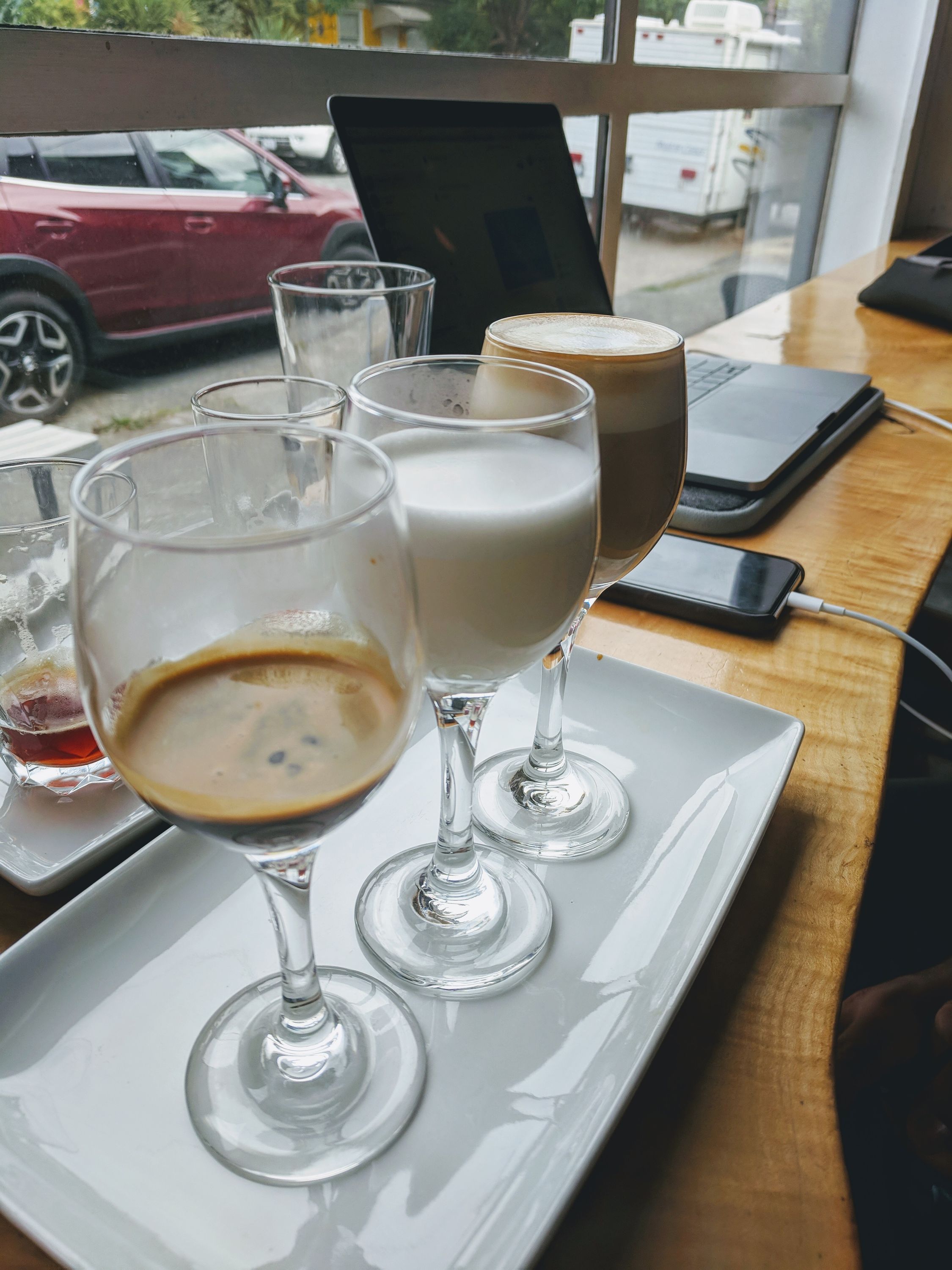 Starbucks Reserve Roastery in Seattle
September 14th, 2018 - Starbucks Reserve in Seattle. First time trying coffee + alc.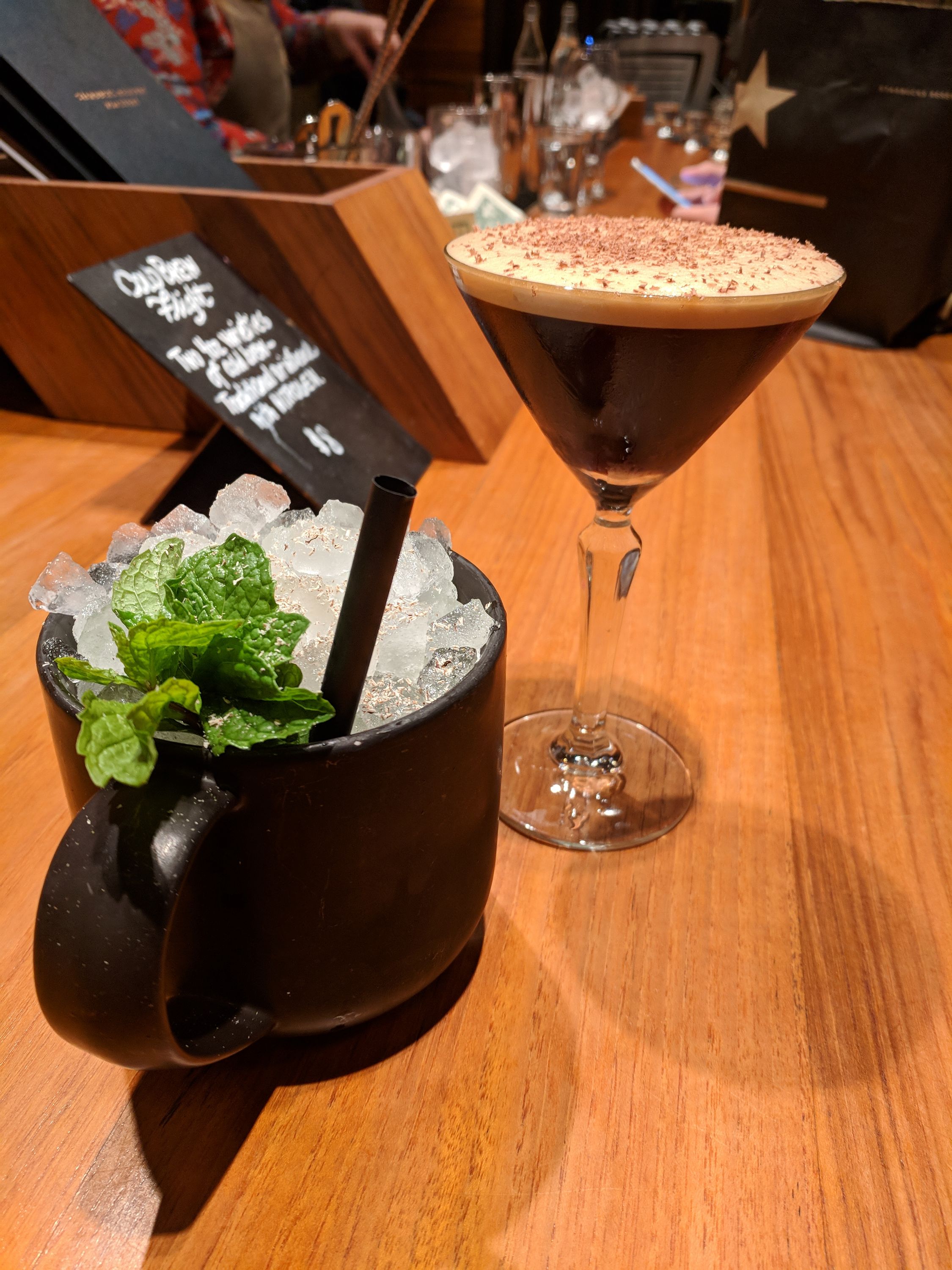 Slate Coffee in U-District, Seattle
September 25th, 2018 - Slate Coffee in U-District.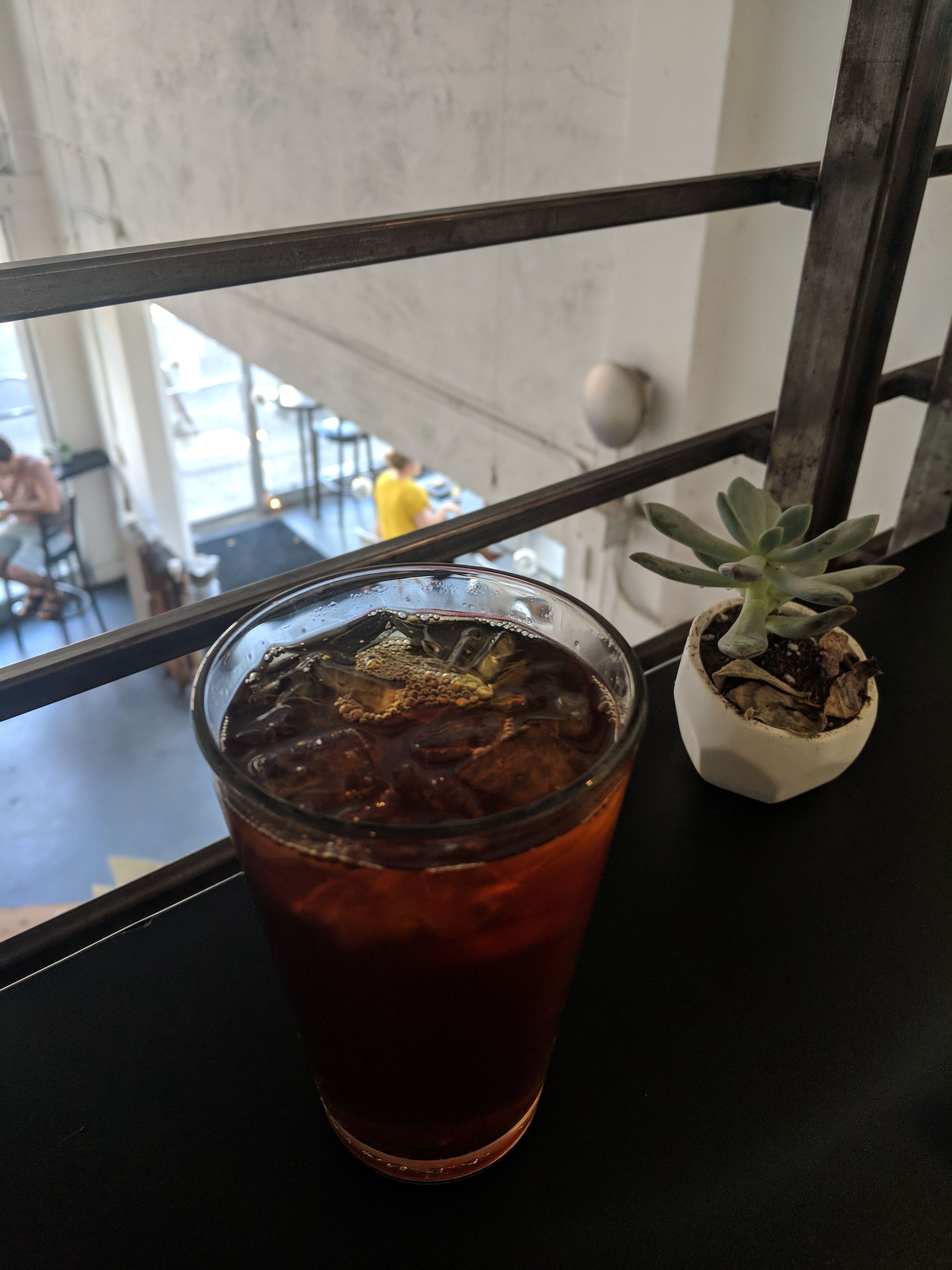 Blue Bottle Coffee in
LA
October 7th, 2018 - Waiting for Snigdha to pick me up. Took a lyft to the nearest Blue Bottle from the airport.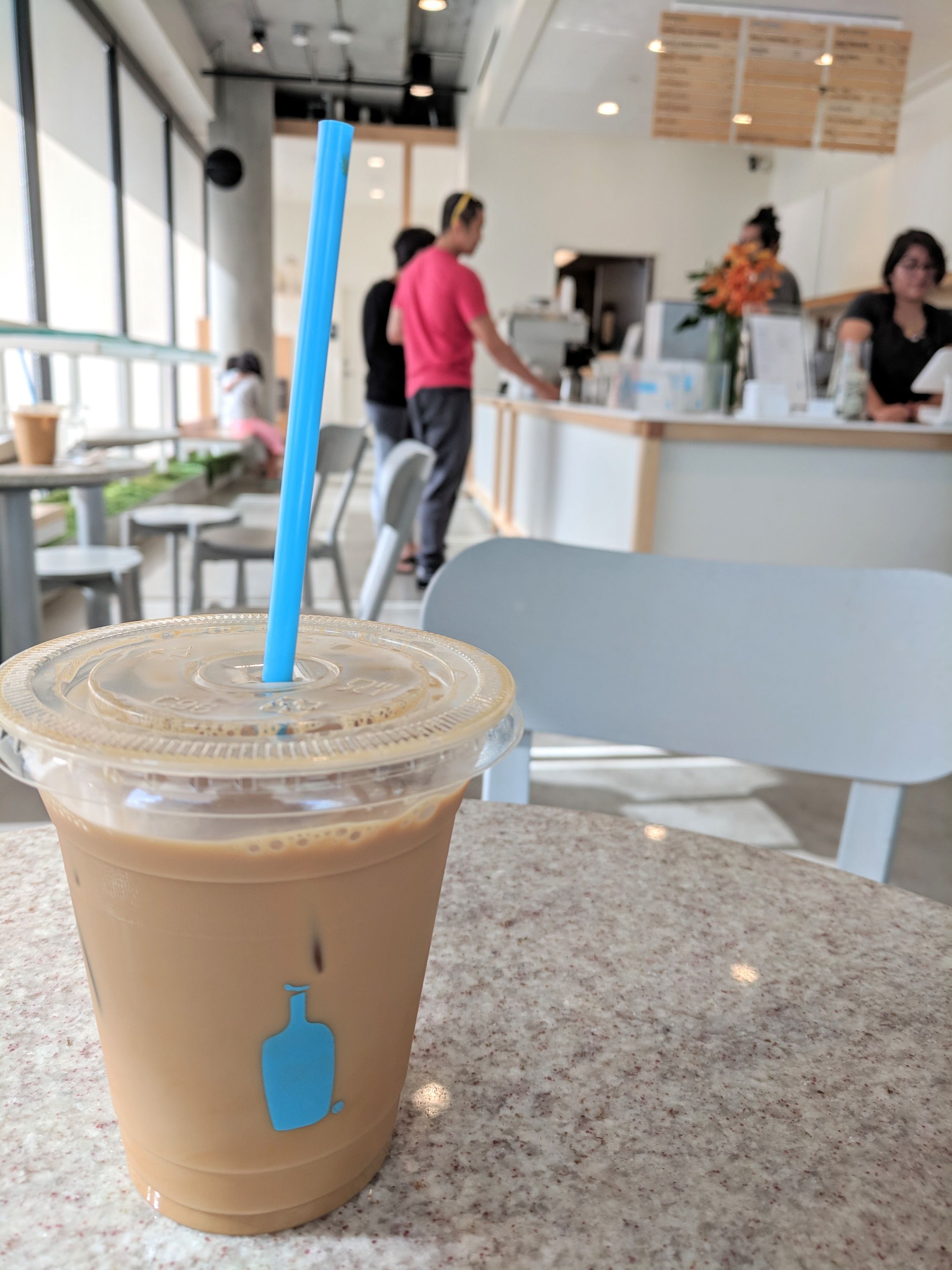 Cascade Coffee Works in Seattle
November 21st, 2018 - Nearest cafe from my place in Seattle. Visited often whenever I worked from home.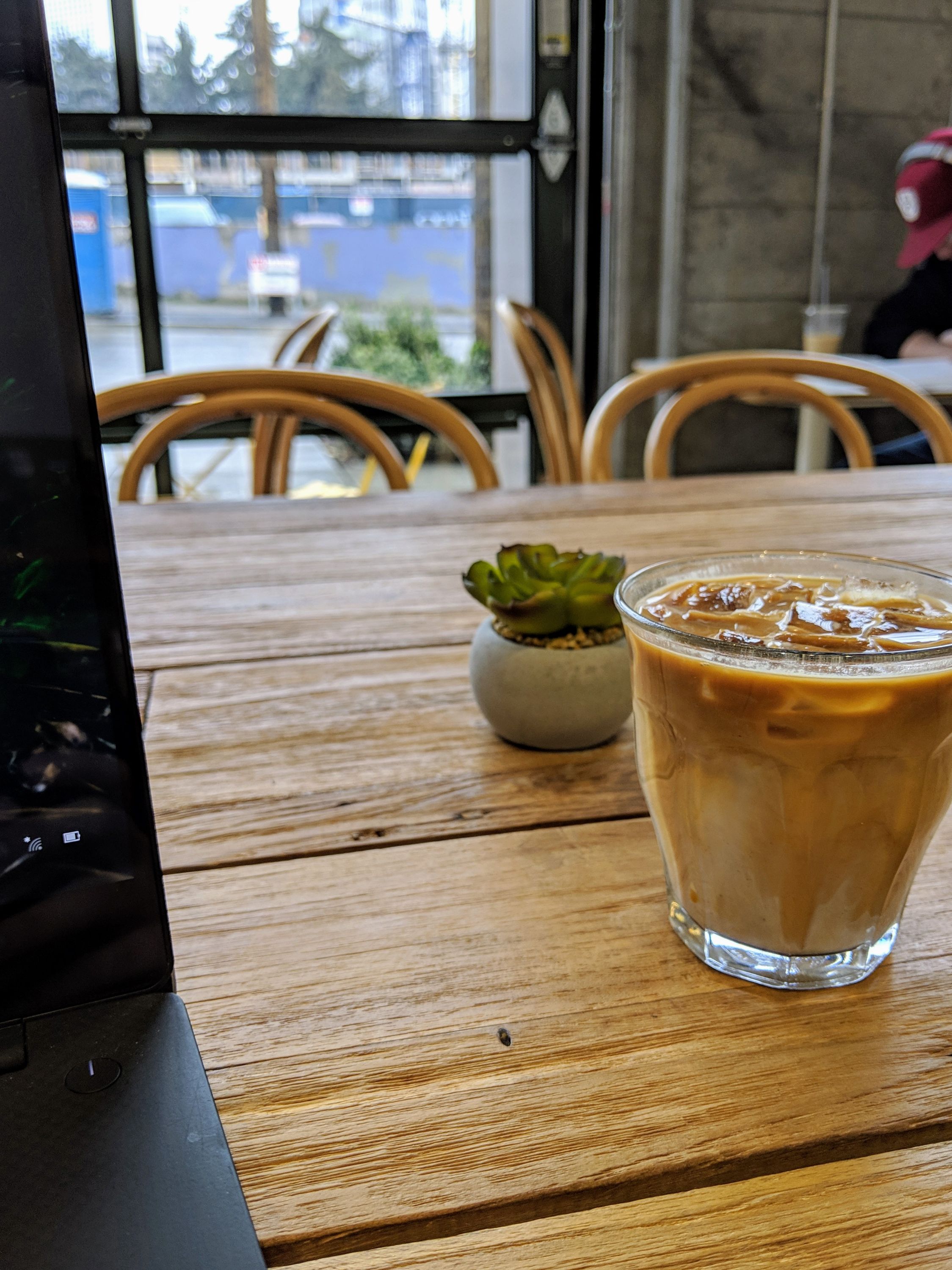 Cafe Sugar Cube in Salzburg
December 6th, 2018 - The only breakfast place that was opened with a good review. Early days of the winter trip with Ben.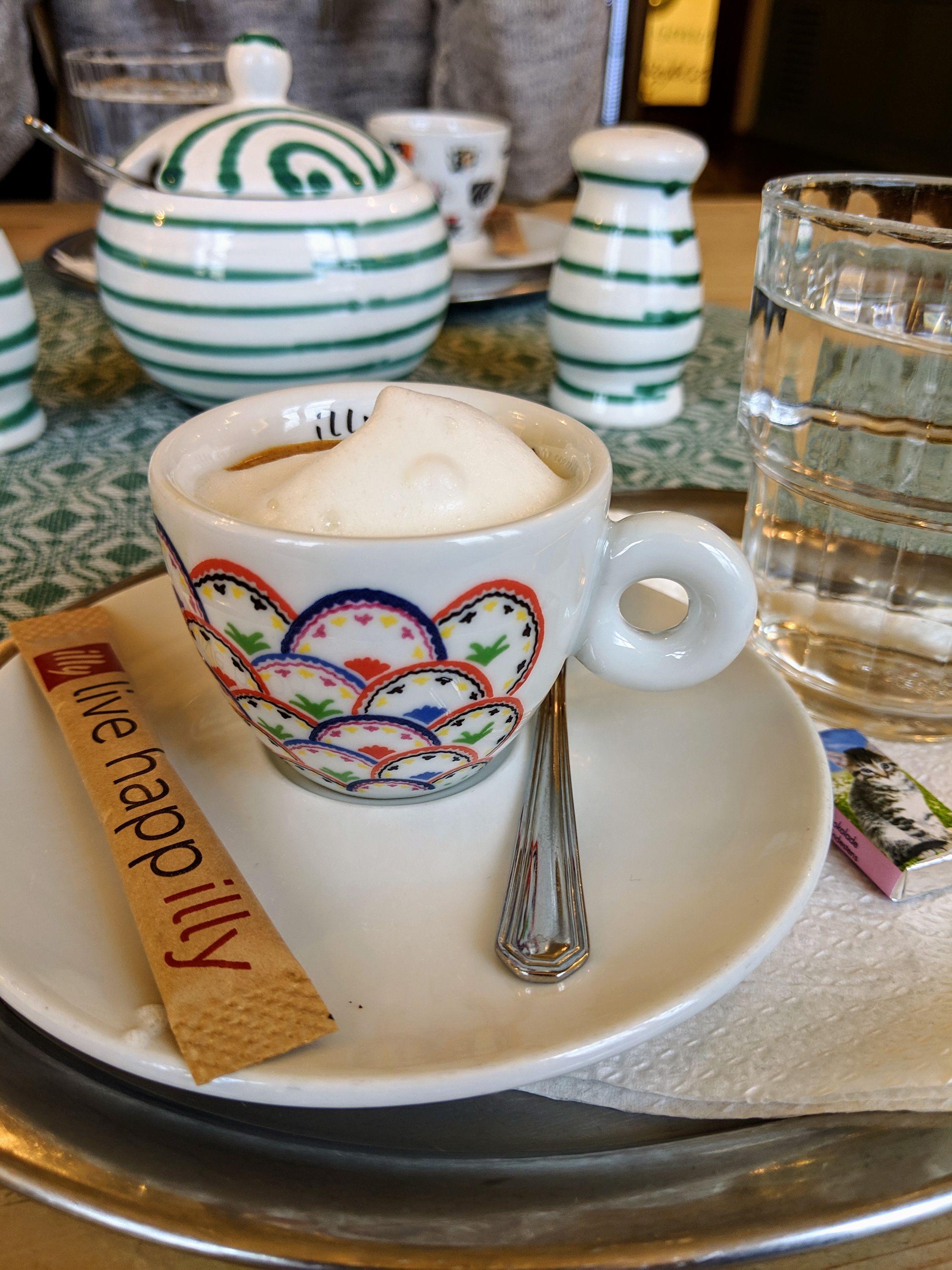 Kaffee 9 in Berlin
December 17th, 2018 - Big jump from Salzburg to Berlin, and I find it surprising that I don't have a single photo of coffee in between.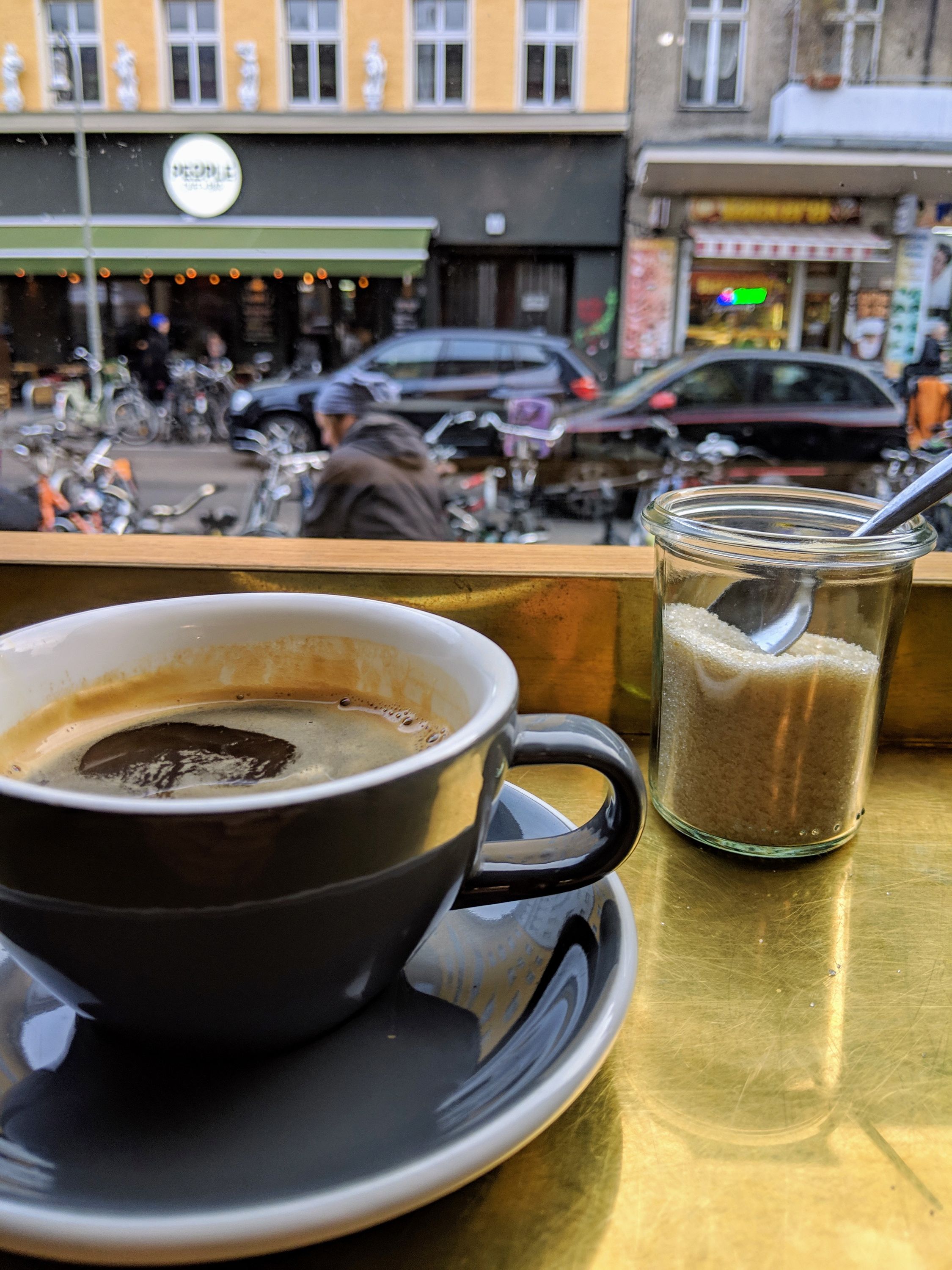 Suan Coffee in Busan
January 24th, 2019 - Birthday coffee tour with my madre.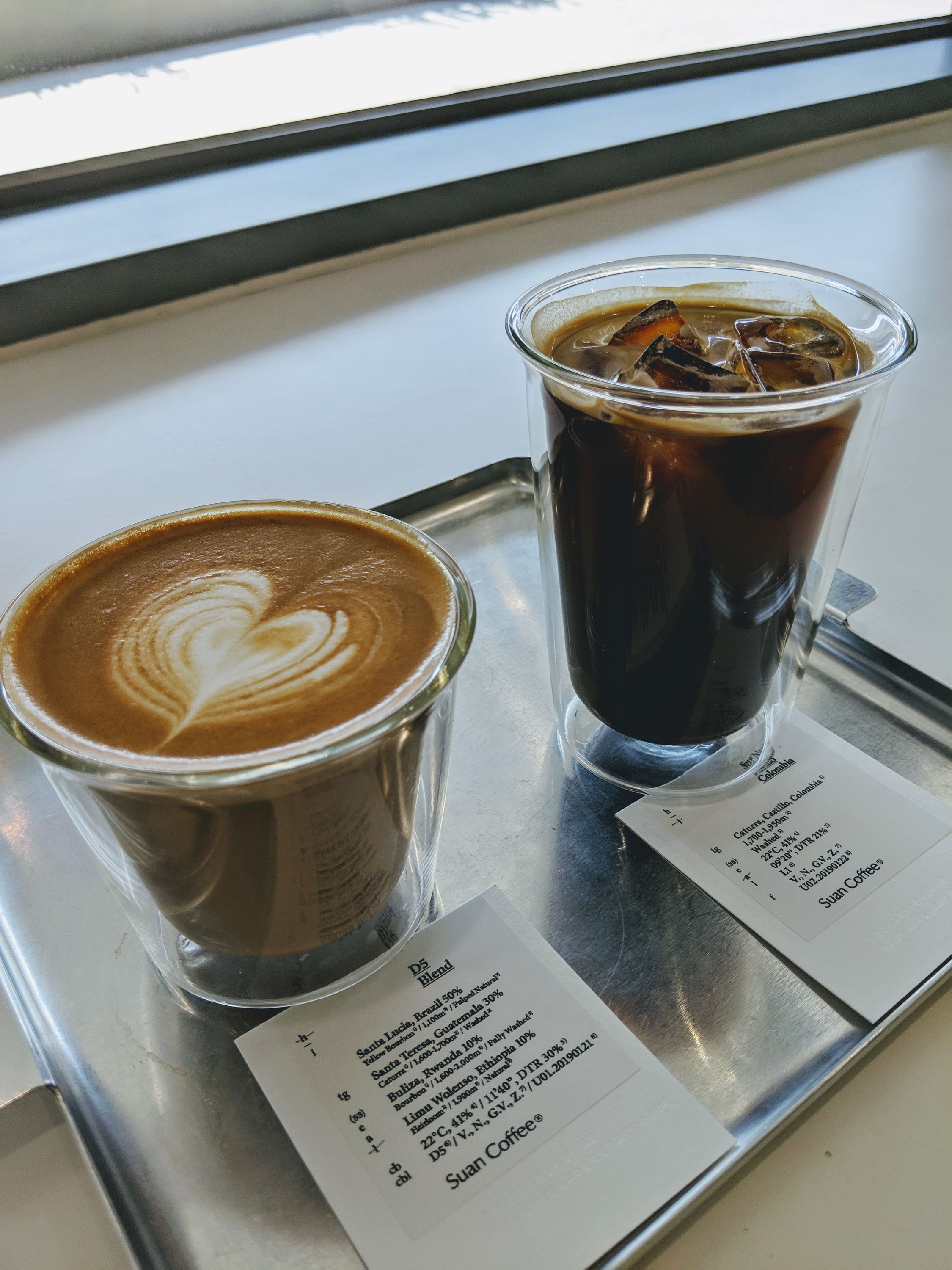 Cafe Ryoon in Busan
January 28th, 2019 - They have a really cute shiba doggo here.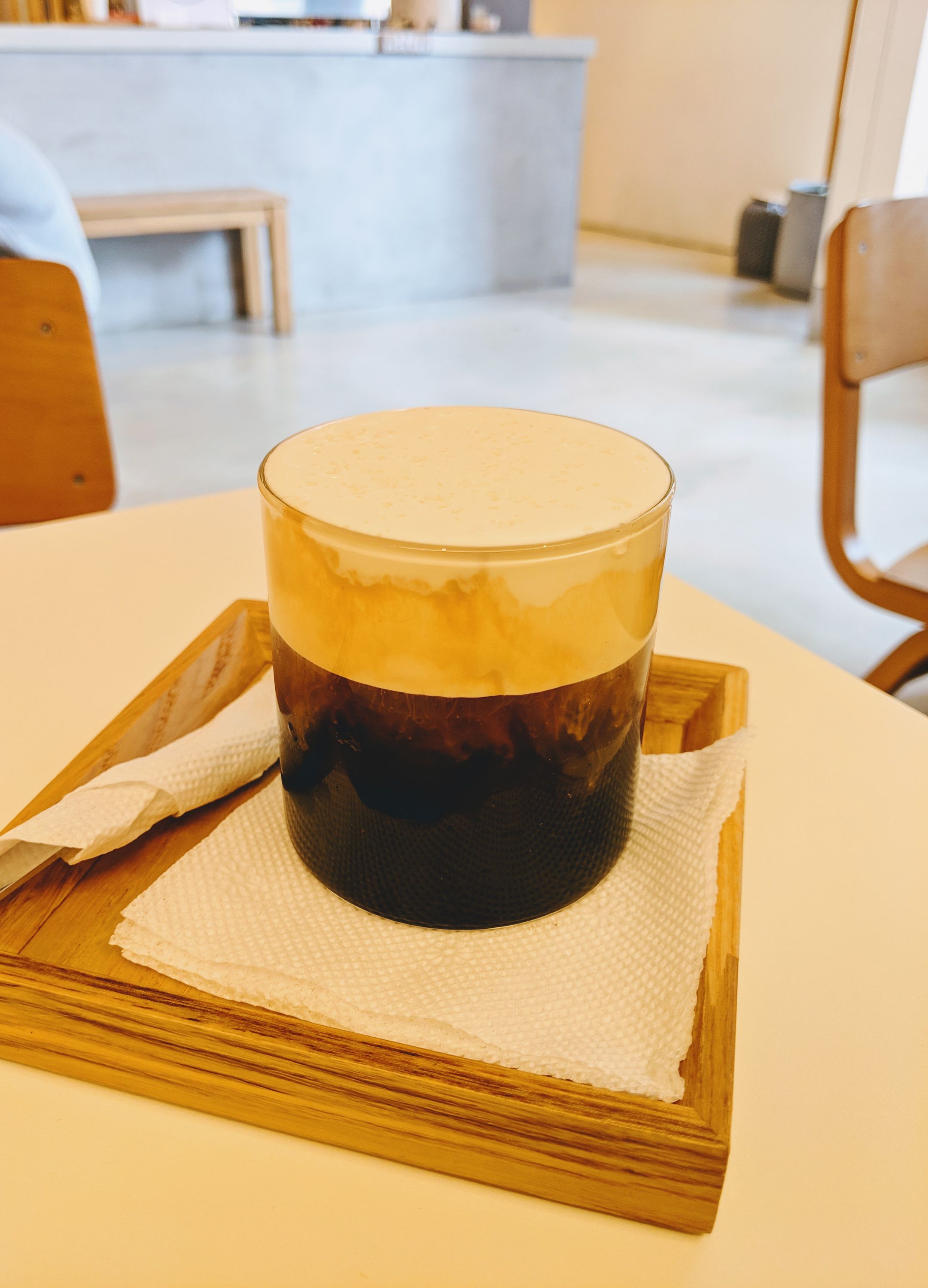 %
ARABICA

Kyoto Higashiyama

February 3rd, 2019 - First morning in Kyoto with Aashish. Also first time at %ARABICA.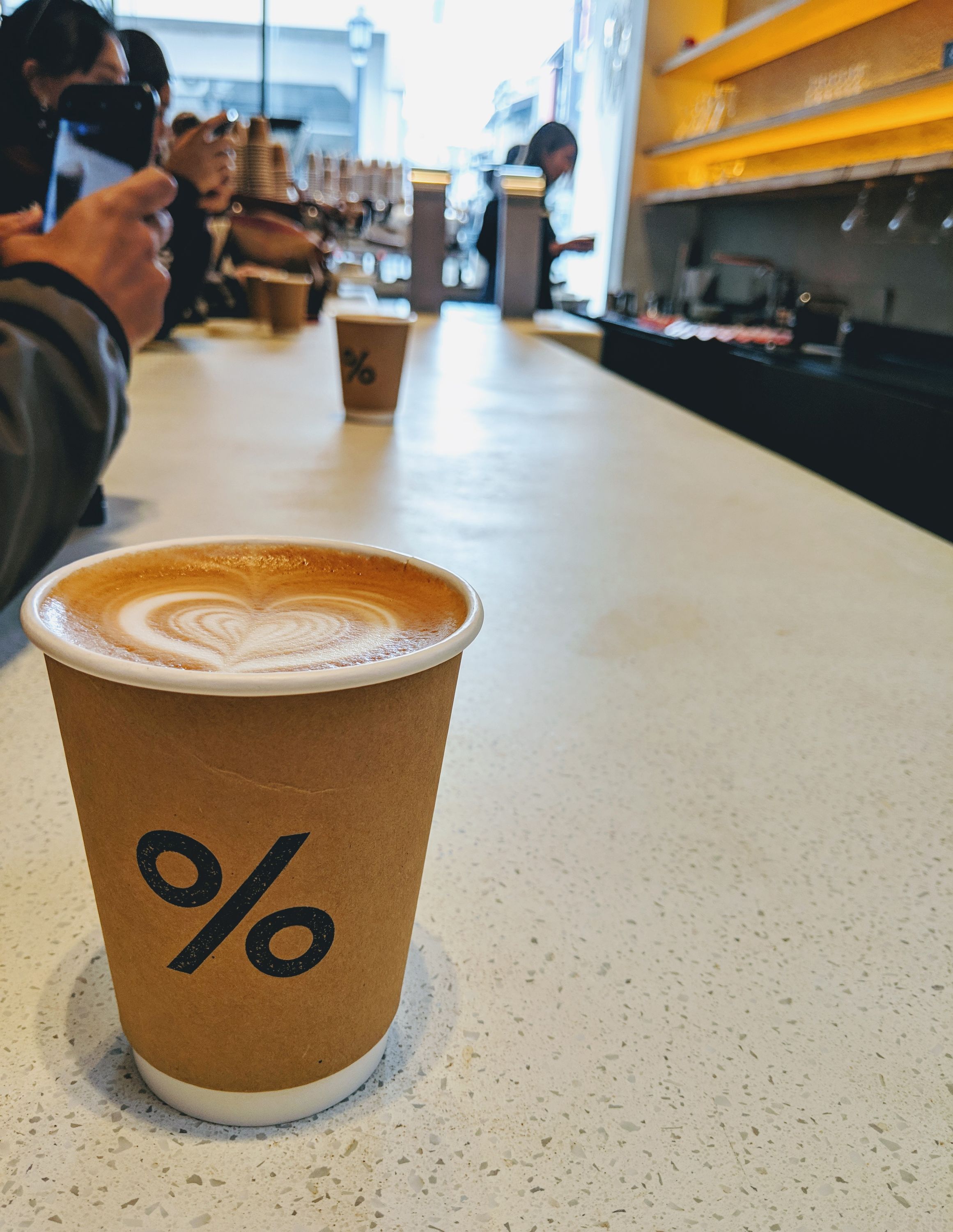 %
ARABICA

Kyoto Arashiyama

February 4th, 2019 - Second day, different location in Arashiyama, about 20 minutes metro ride from the downtown Kyoto.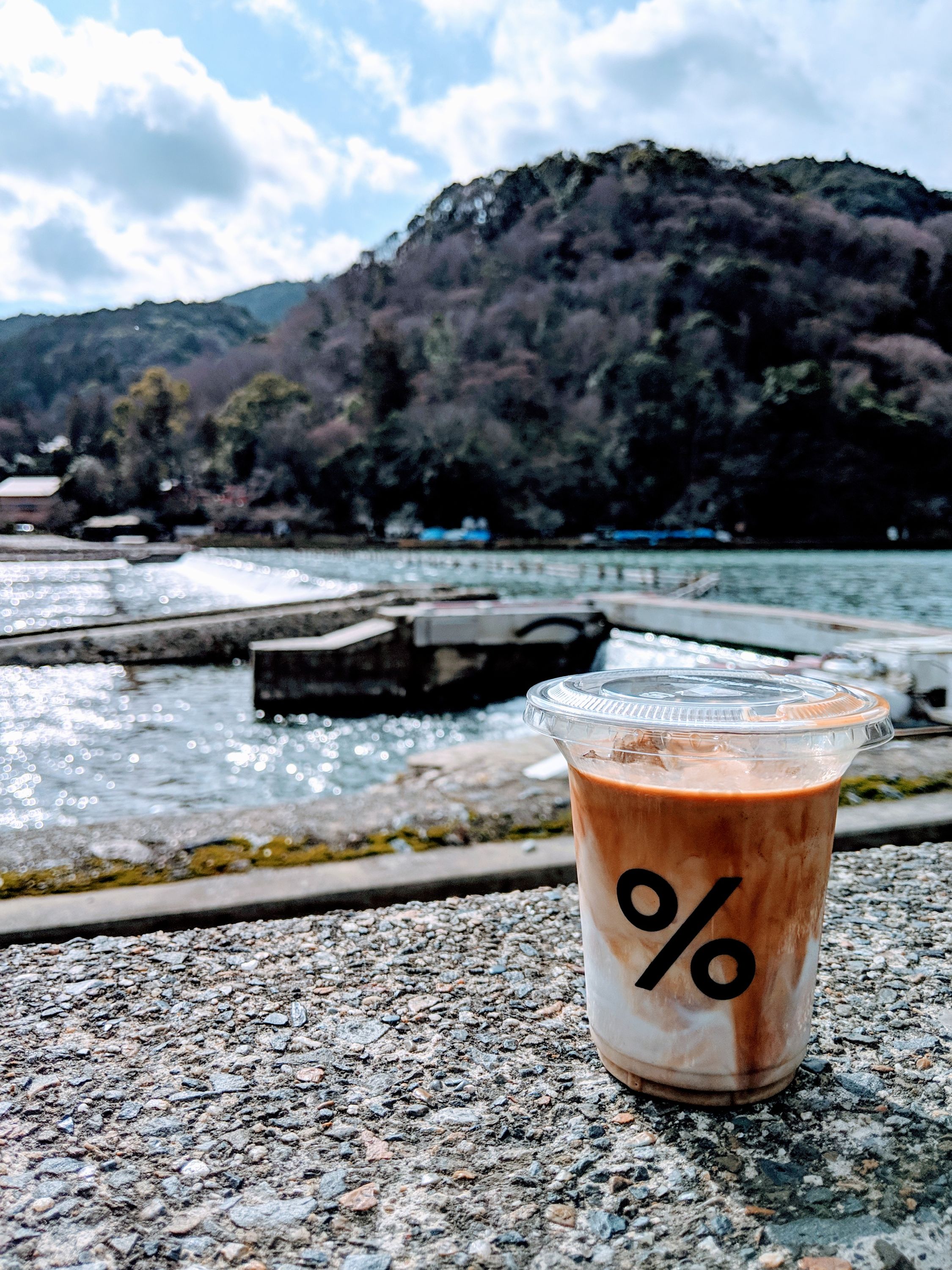 Convenience store in Nara
February 5th, 2019 - Couldn't find a cafe, but ended up getting a decent drink. Reminded me of my trip to Mt. Rainier with Ben and Sriram.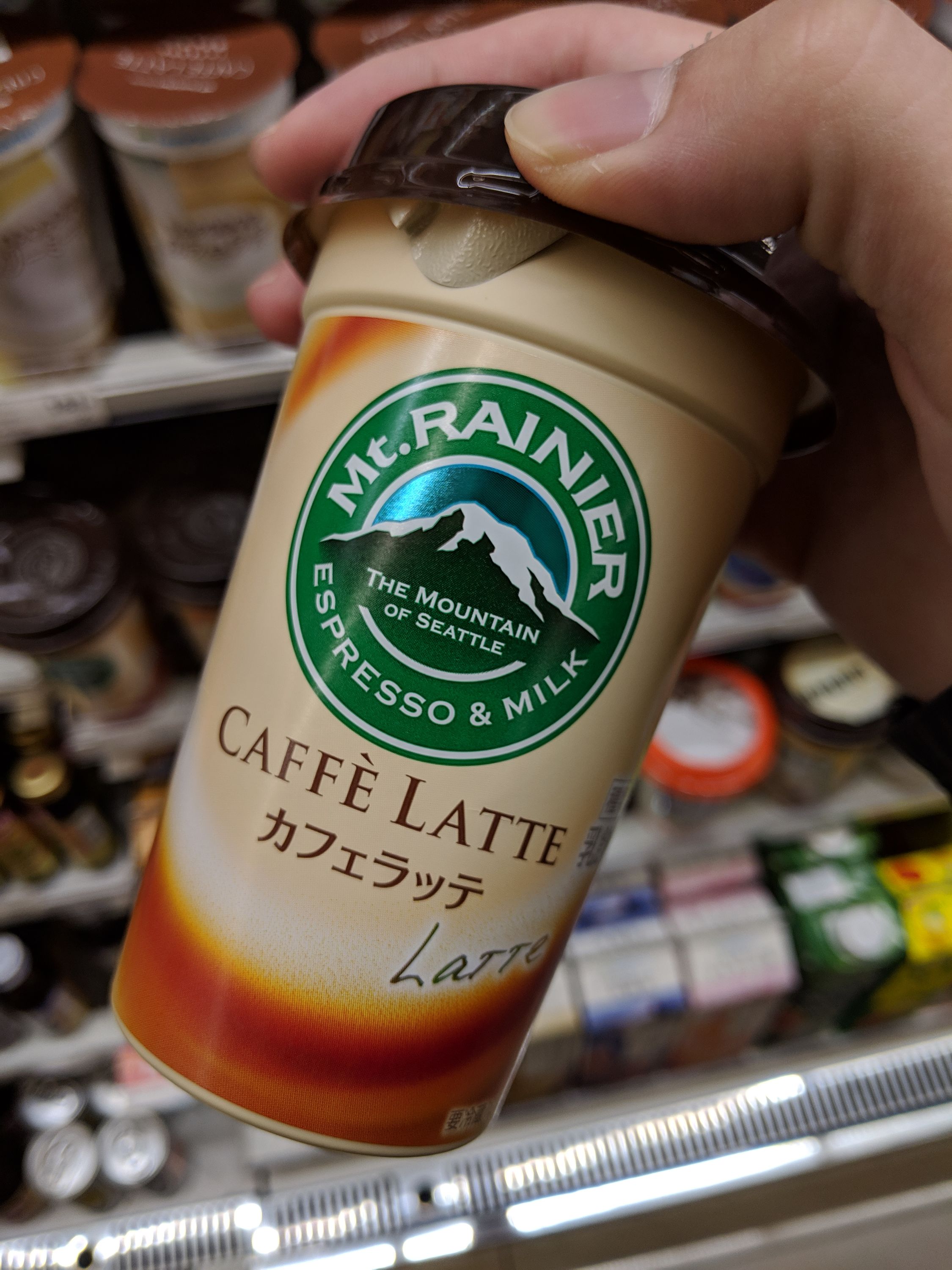 Cafe Predict in Busan
February 12th, 2019 - Turkish sand coffee with madre.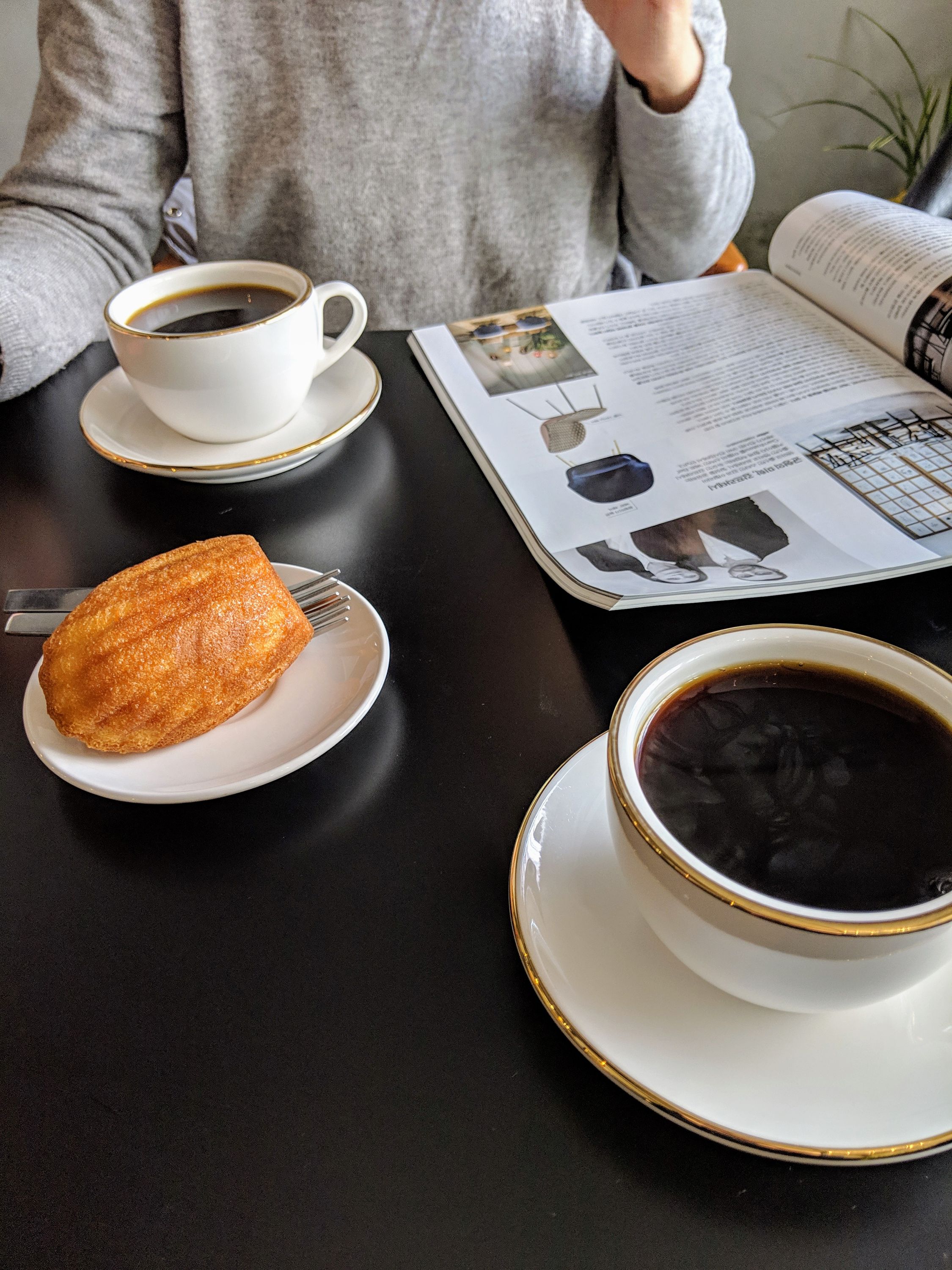 Minraker in Busan
February 18th, 2019 - Minraker with Brian. Five minute walk from the Gwanganli beach.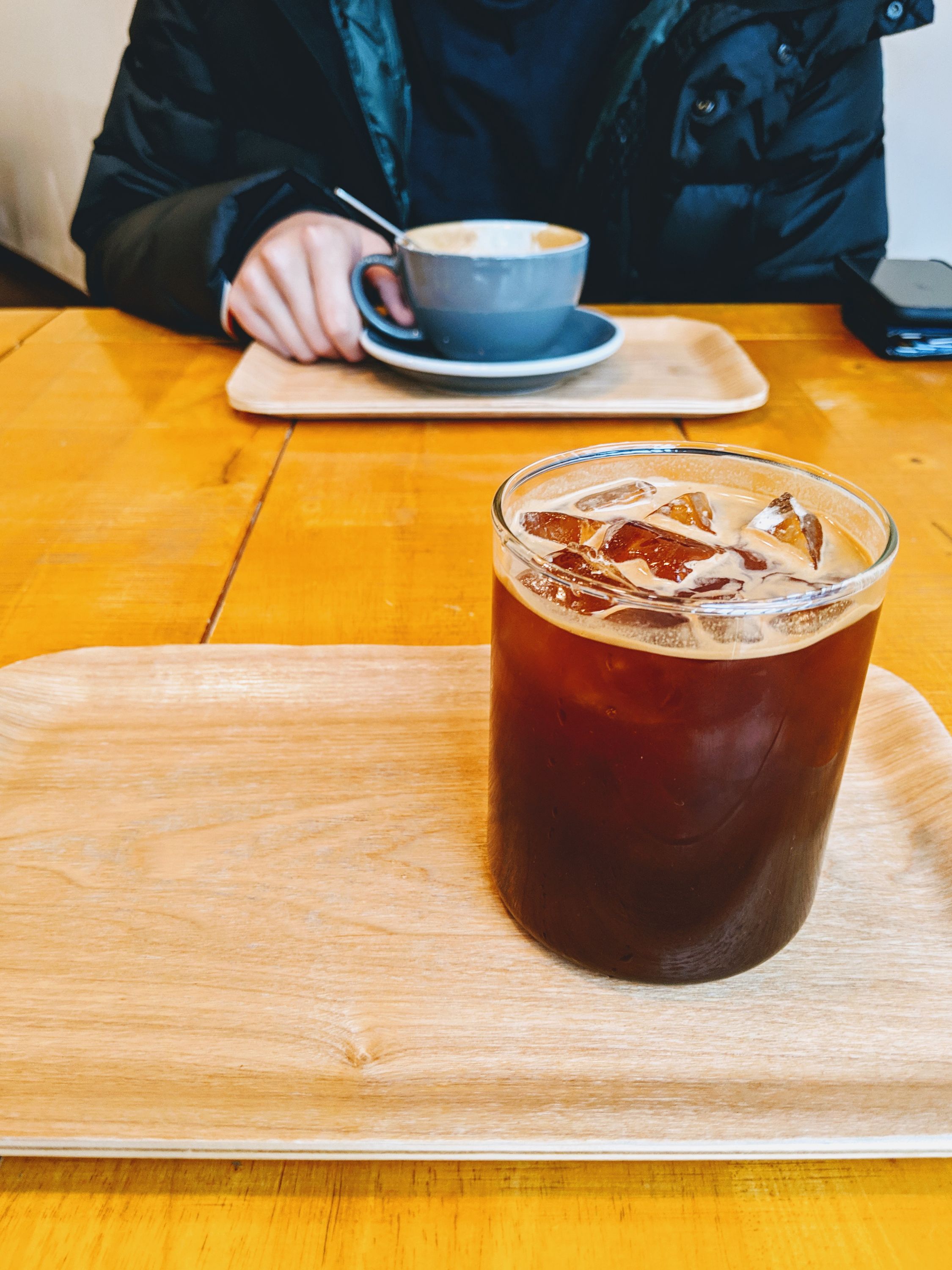 Coffee 103 in Paju
February 24th, 2019 - Near the border with the DPRK.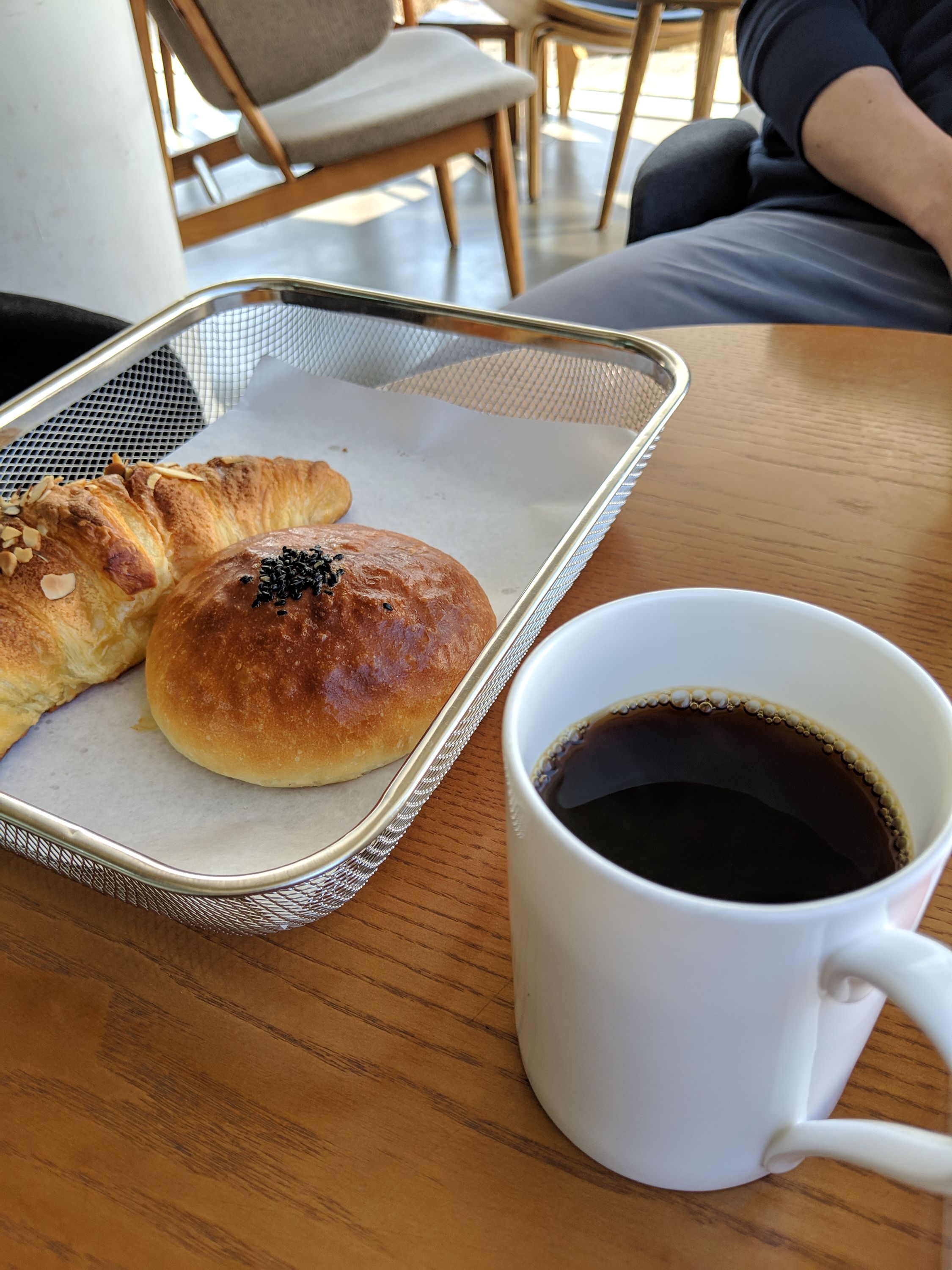 Tartine Coffee Bar in Seoul
February 24th, 2019 - Trying a different Tartine location near Hongdae. I took this photo here.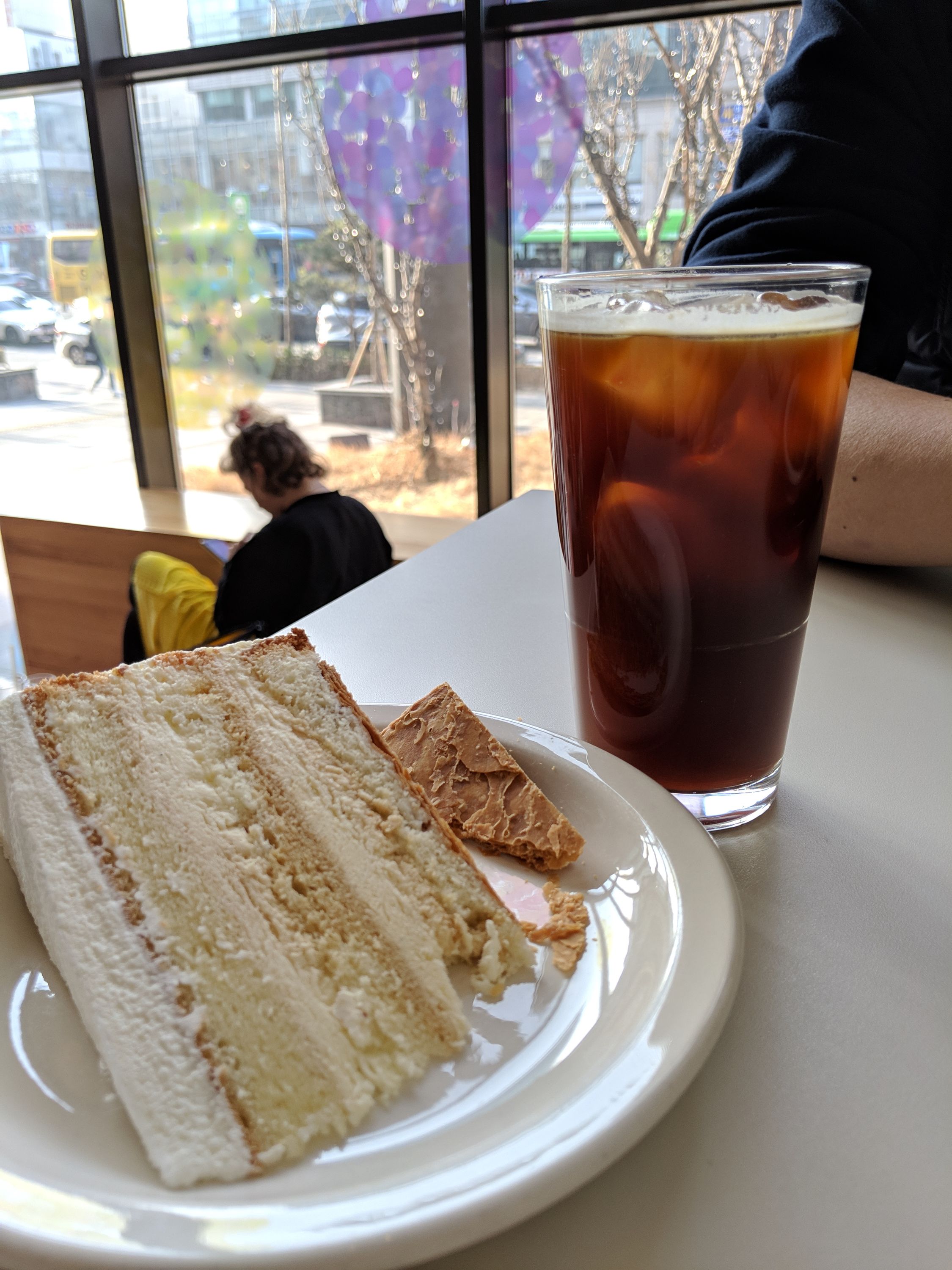 Momos Coffee in Busan
March 5th, 2019 - The original Momos location. This is also where I my coffee beans delivered.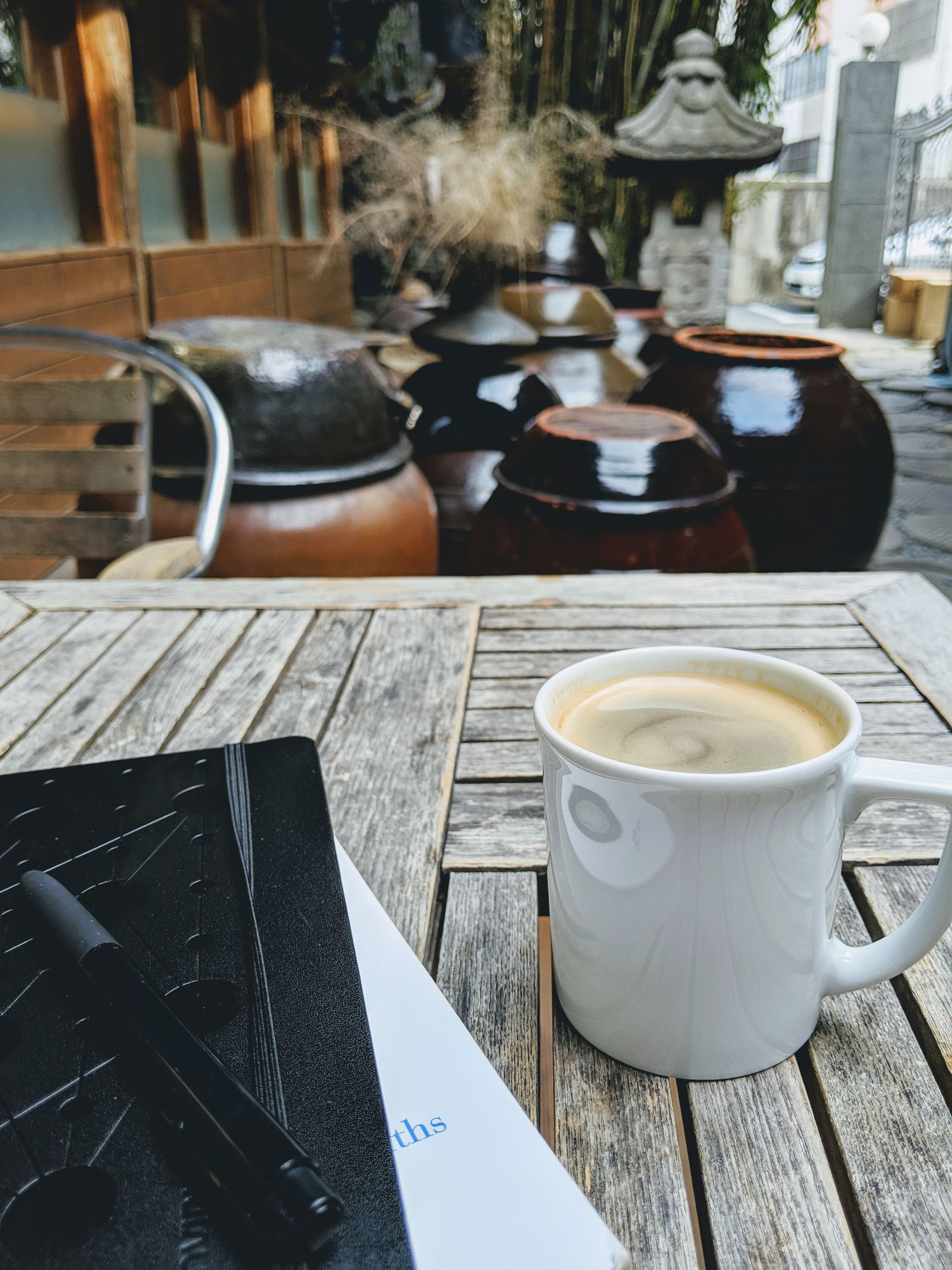 Café de Flores in Paris
March 15th, 2019 - Suddenly I'm in France. First place to sit down in Paris with Josh.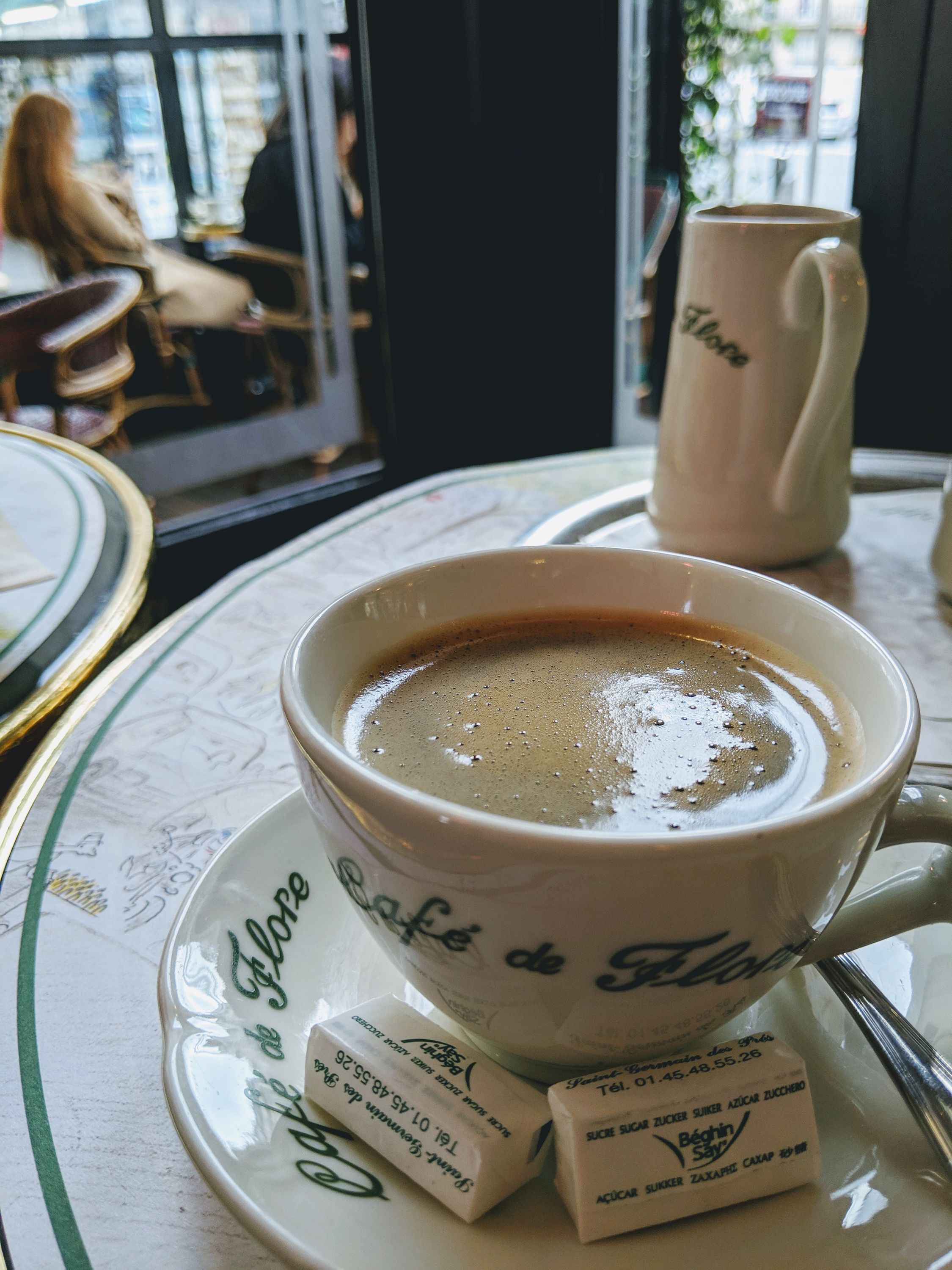 Le Kitchen Café in Lyon
March 18th, 2019 - After lunch at Le Kitchen Café.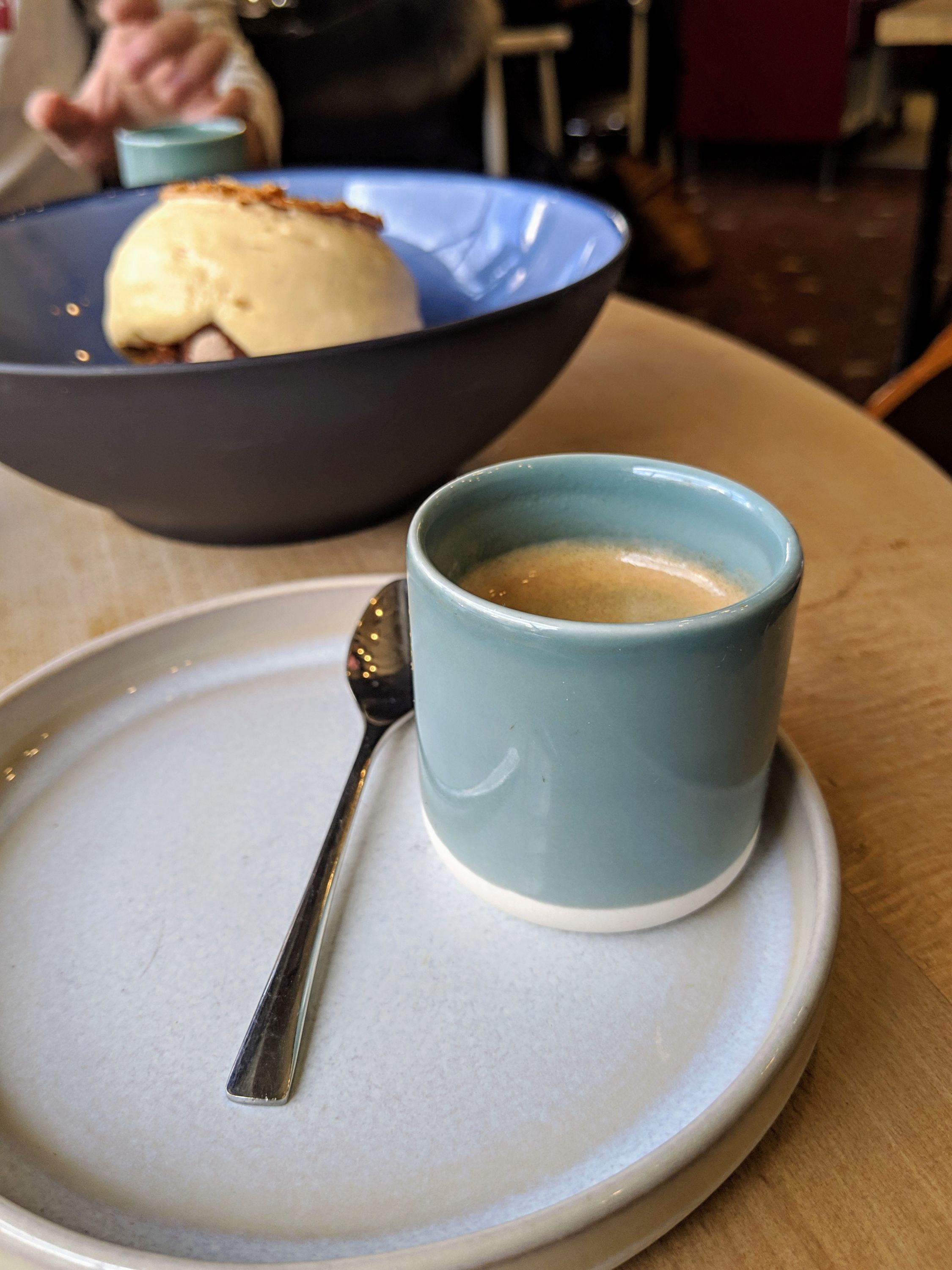 Deep in Marseille
March 20th, 2019 - This place is deep.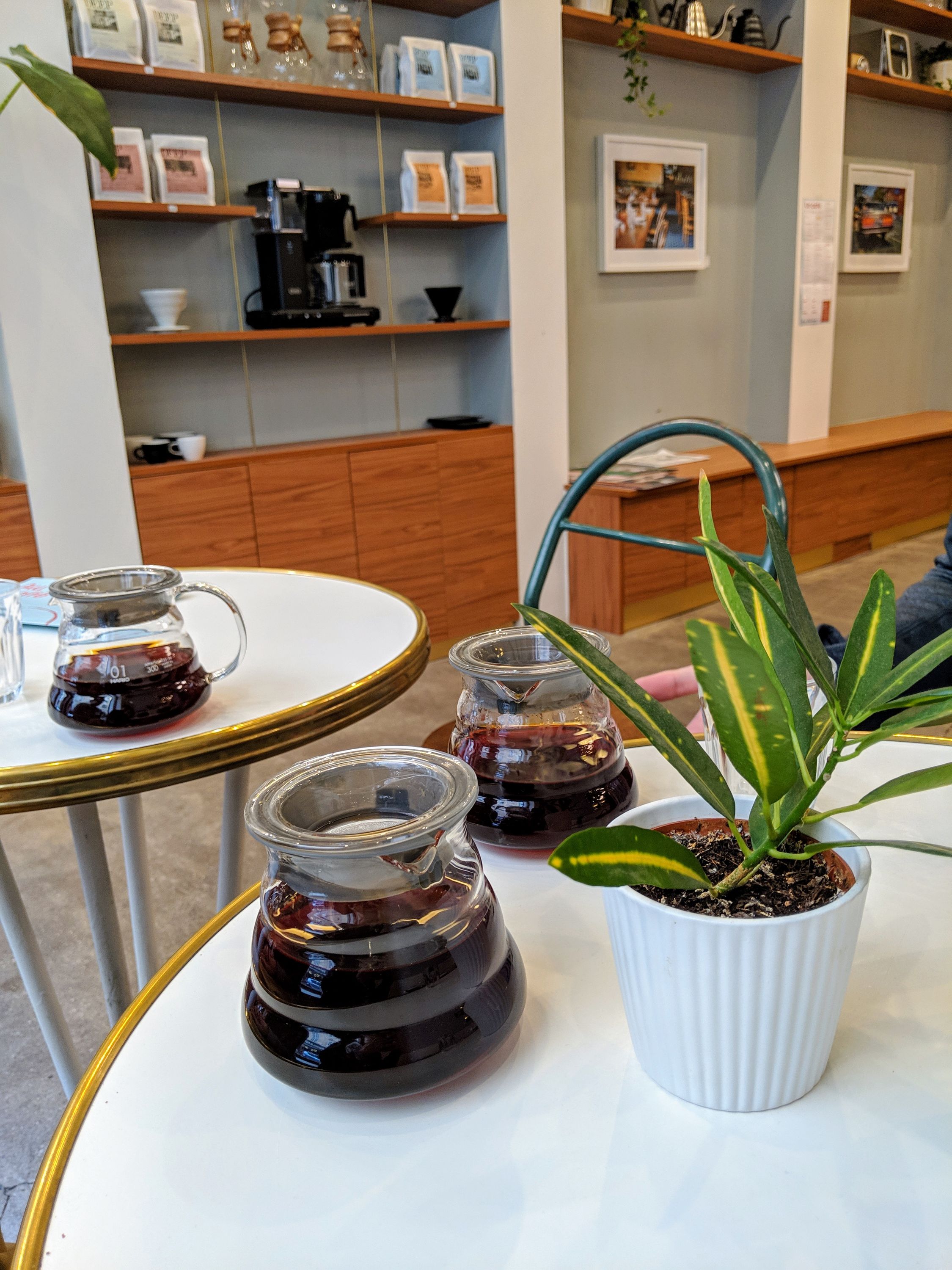 Matamata Coffee in Paris
March 23rd, 2019 - Last day in France :( Josh didn't know what was coming for him.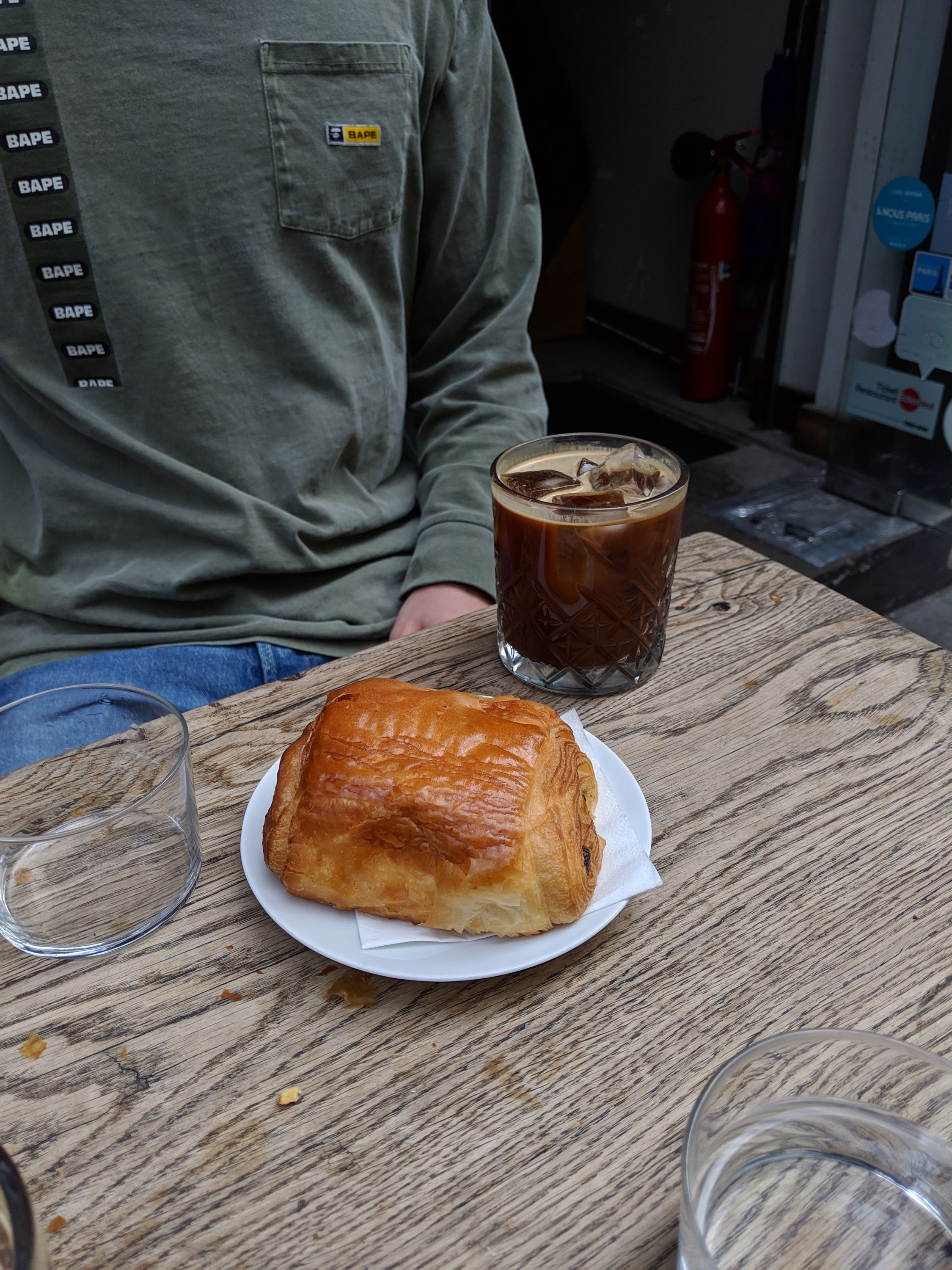 Conveyor's Cafe in Daejeon
June 22nd, 2019 - With Sriram, this was an emotional visit. Just a random coffee place we strolled into, yet everything was surprisingly good.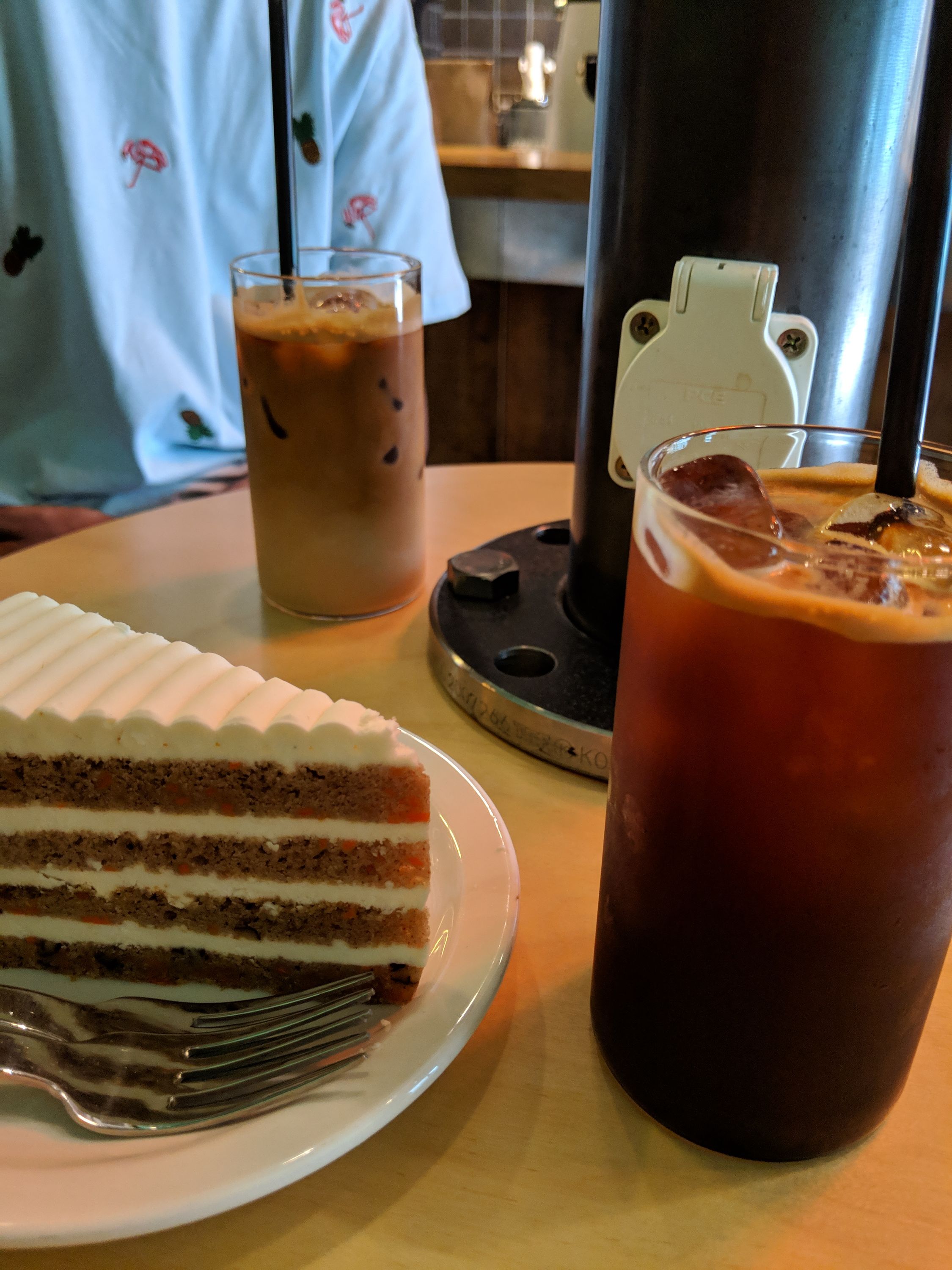 Palissade Coffee in Gwangju
July 12th, 2019 - A week into my dispatch to FINA 2019.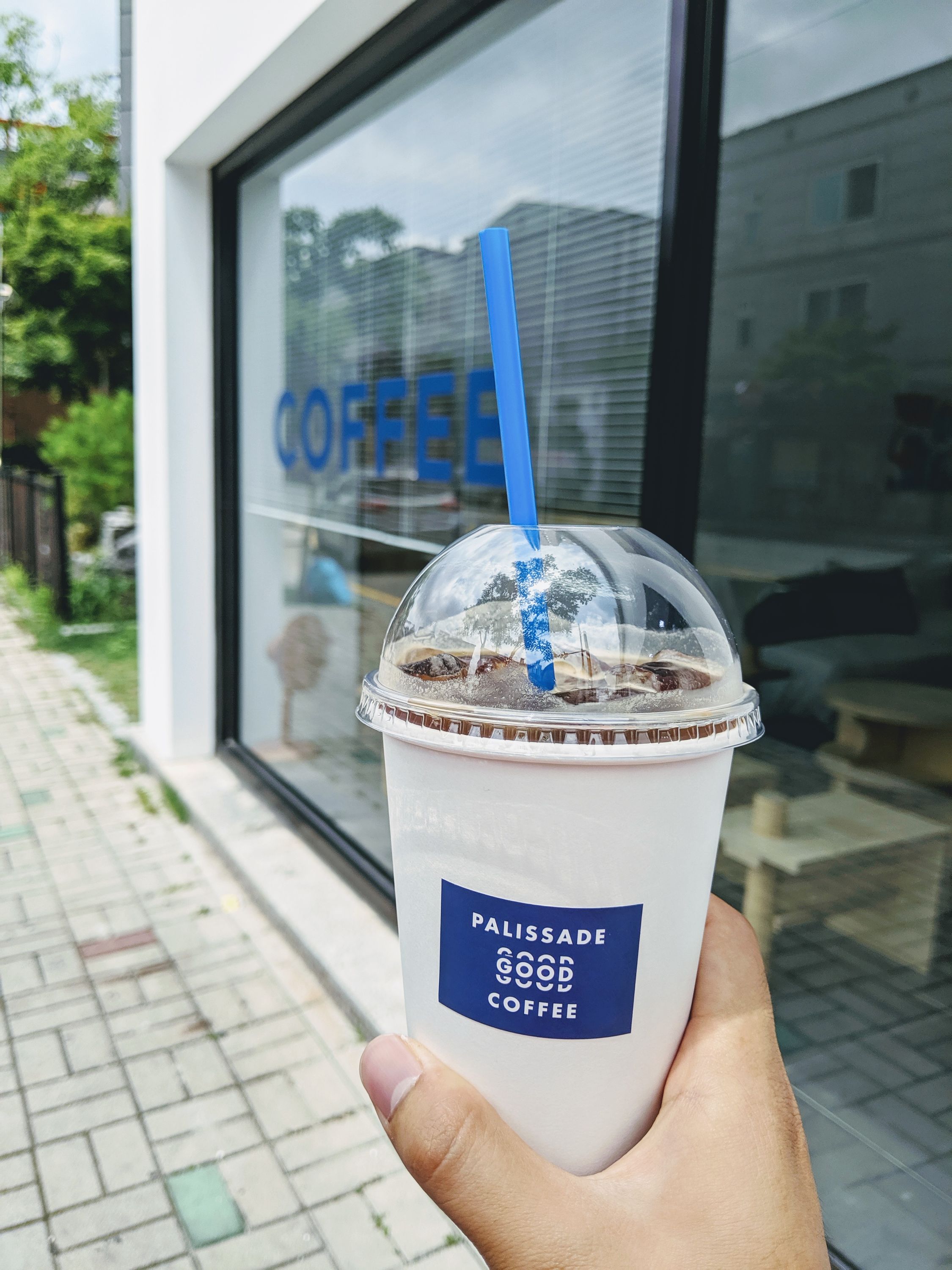 Somewhere in downtown Gwangju
July 25th, 2019 - Still in the middle of the dispatch.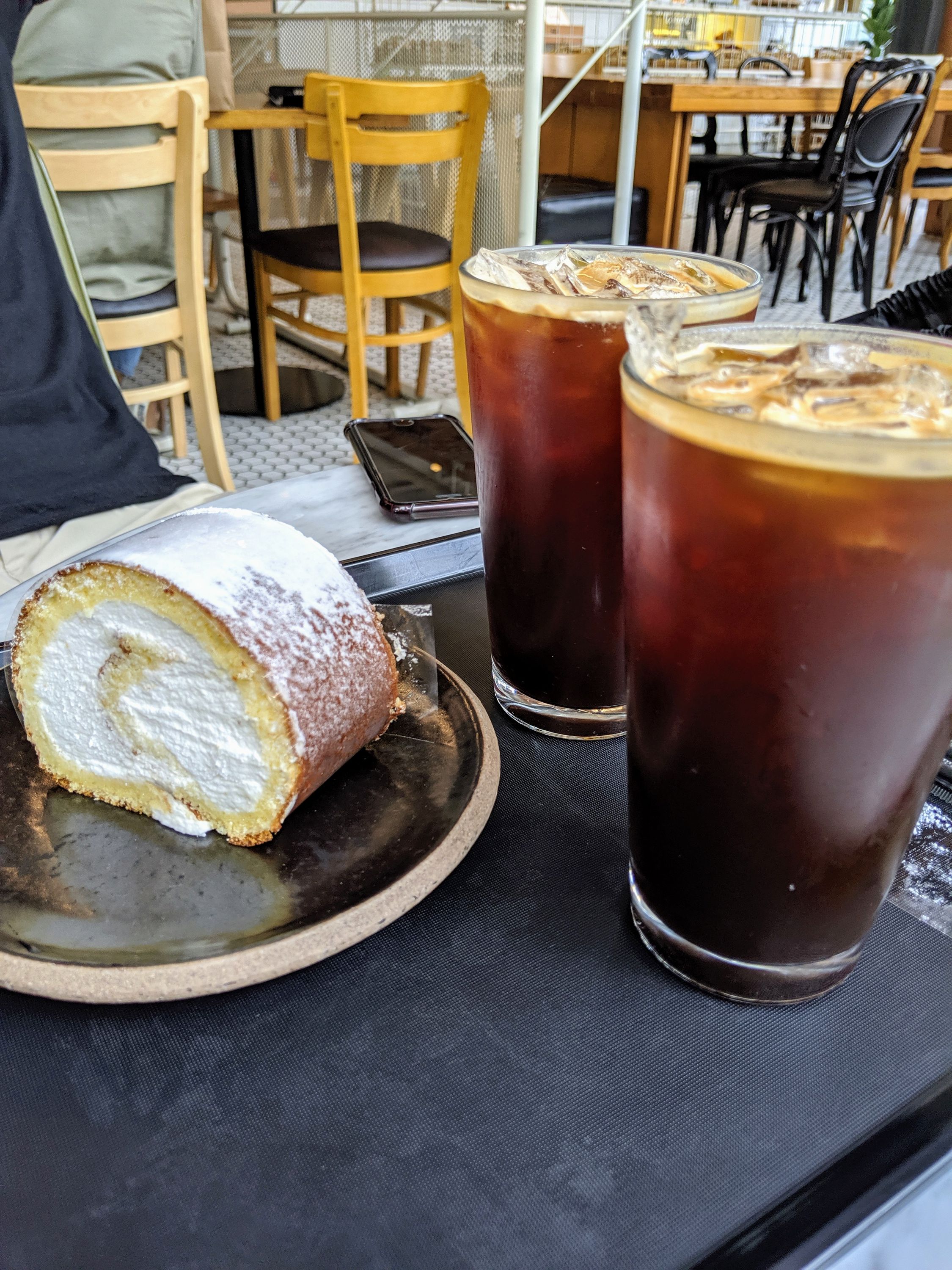 Staytion in Yeosu
August 8th, 2019 - Drove to Yeosu, day-trip mission as part of the extended dispatch.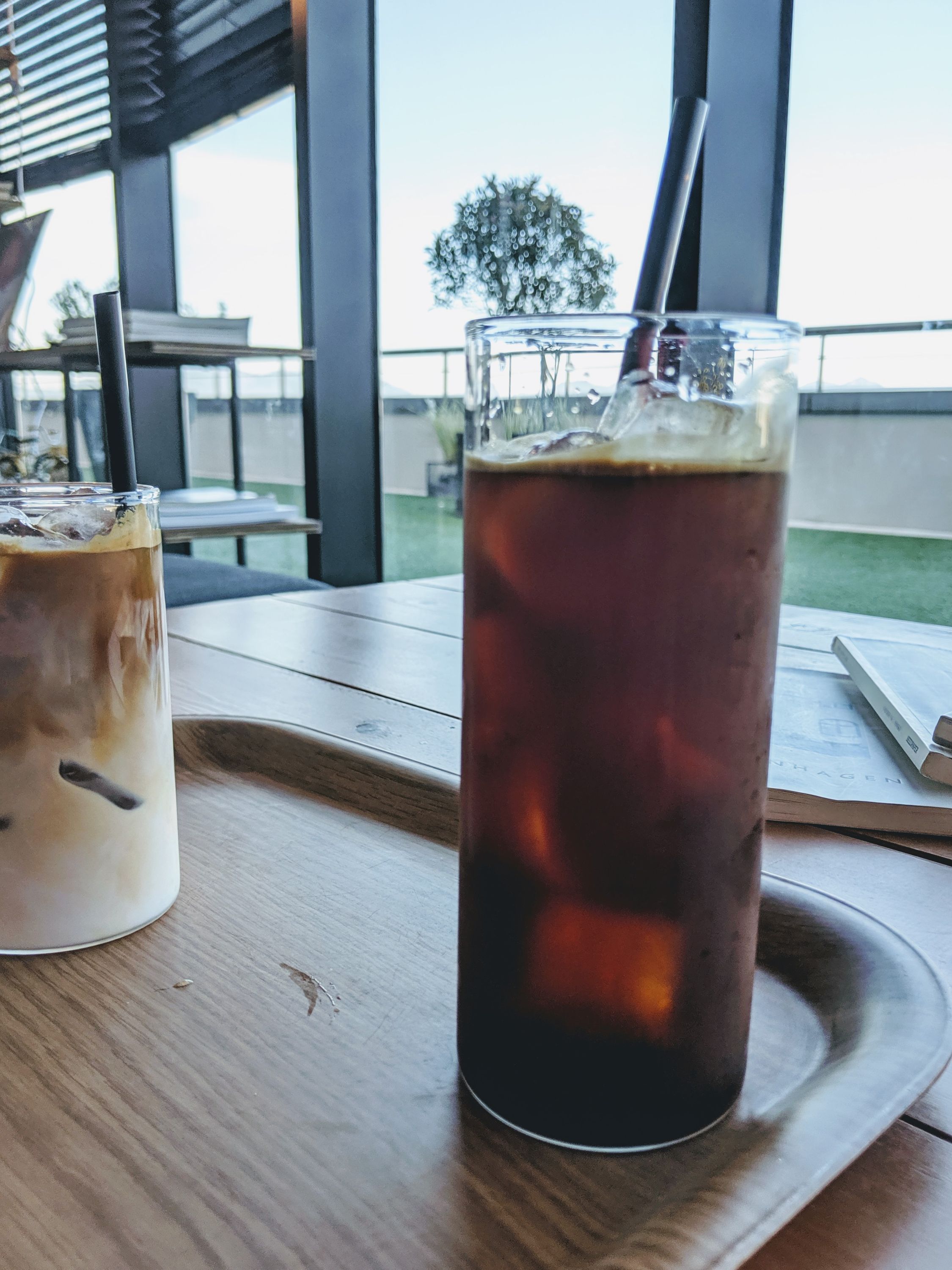 Bricolage in Jeonju
October 5th, 2019 - Family visit weekend. After lunch with parents.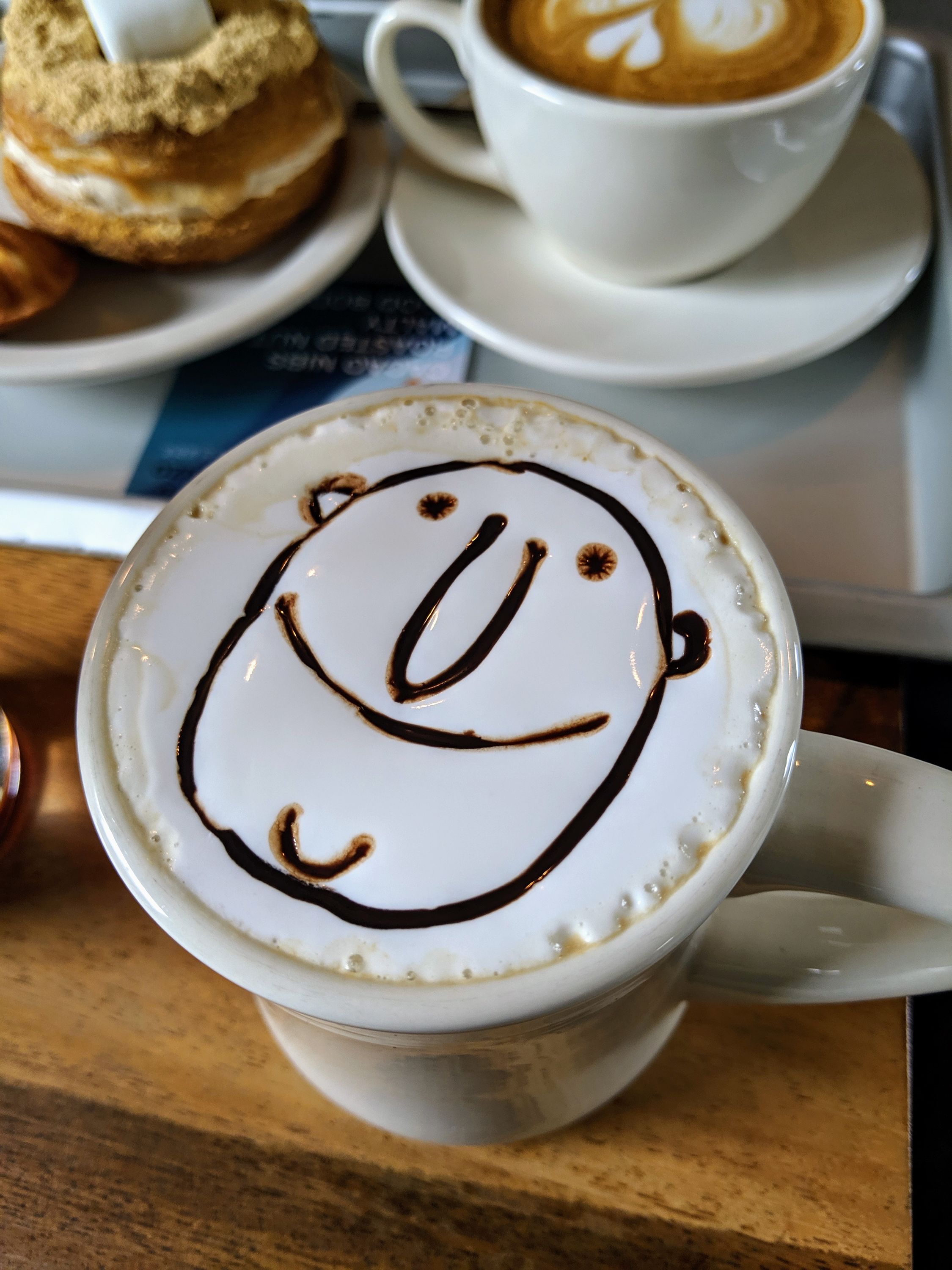 Terrarosa in
COEX

, Seoul

November 5th, 2019 - First coffee on the first vacation in three months. Waiting for Brian and his girlfriend.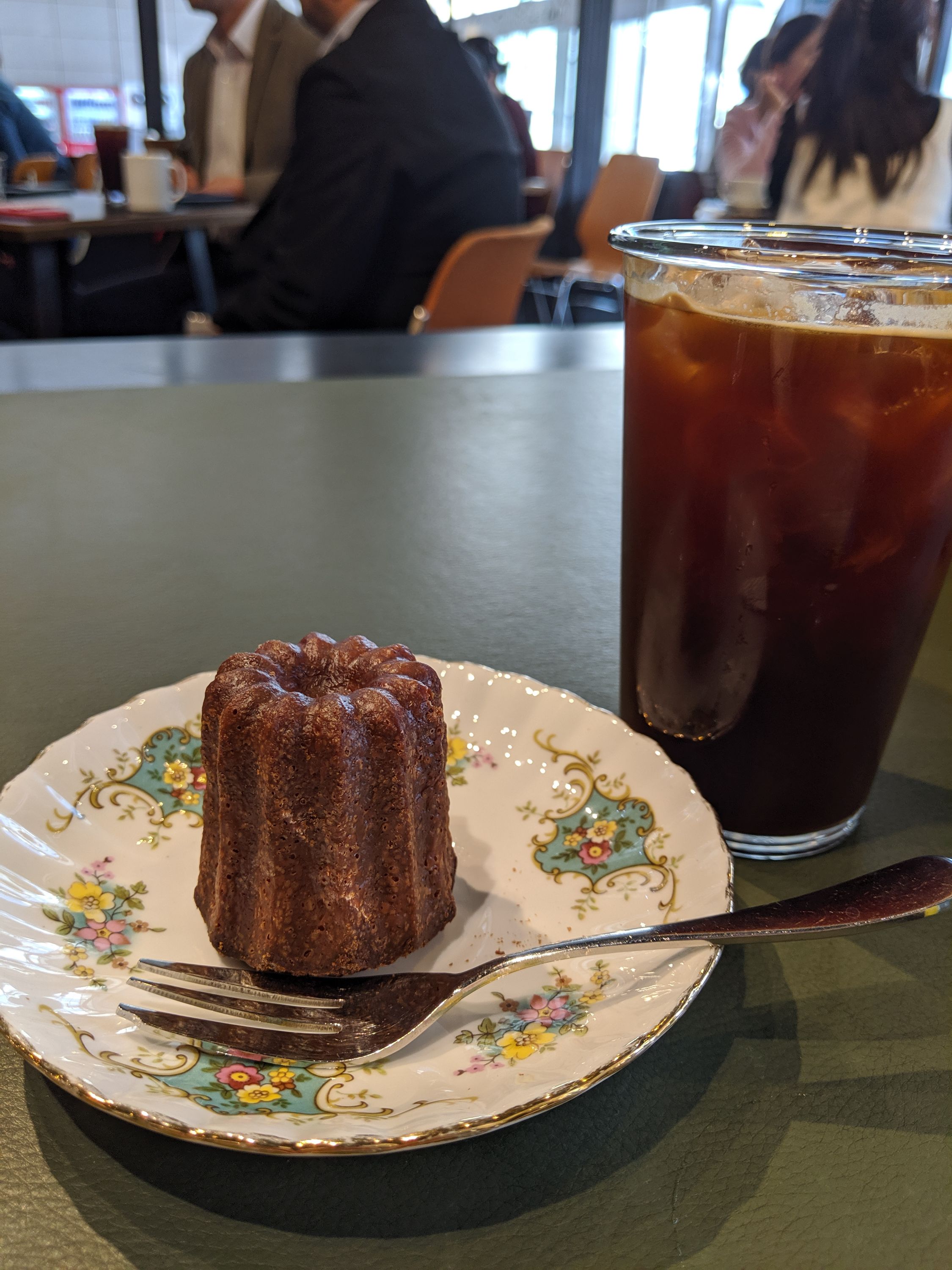 Hell Cafe in Seoul
February 19th, 2020 - "Hell latte" is made right in front of you and they suggest that you drink the first sip as soon as they are made. It had a really good texture.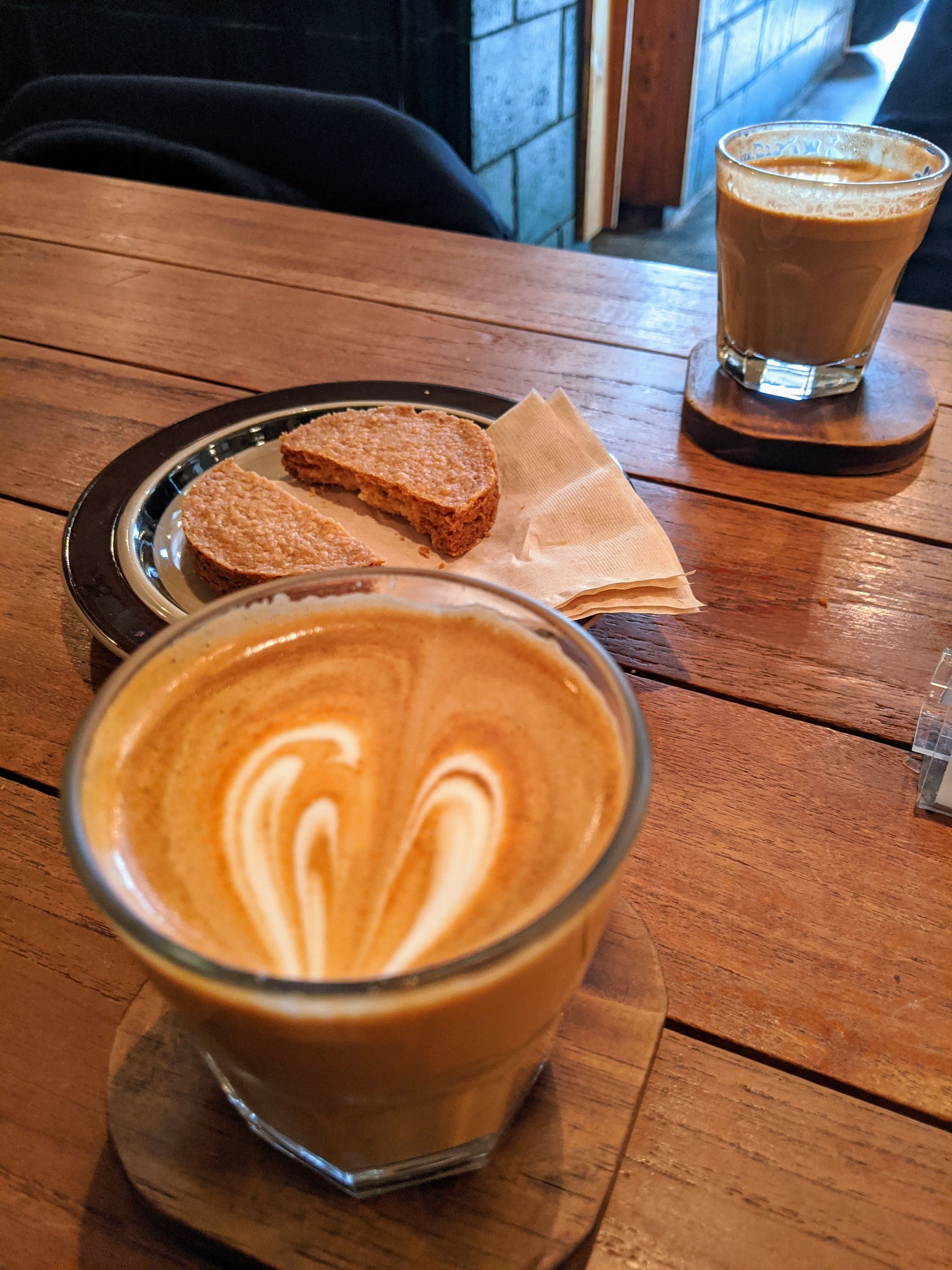 ---
to be continued…